713 Nino Releases Self-Titled Debut Album "713 Nino"
Mobile, AL up and coming hip hop artist 713 Nino has released his debut album, 713 Nino. The 14-track project features guest appearances from Rylo Rodriguez, Hollywood YC, and Lil Bam.
Stream the new single below and leave us a comment telling us what you think.
The Top 30 Best-Selling Rappers of All Time
Let's be real, commercial success and selling records matter in hip hop culture. You can be anti-mainstream all you want and decry the record labels for pushing sales, but at the end of the day, it's what the genre thrives on.
Hip hop is a competitive culture and what can be more competitive than capturing the number one over your rivals? While 50 Cent arguably made sales the focal point for a lot of rappers, the truth is, record numbers were important before him, and they're going to be important long after him. On this list, we're going to look at the best selling rappers of all time, according to certified US numbers.
So let's get into it. From MC Hammer, Salt-N-Pepa, and Cypress Hill, to Snoop Dogg, Eminem and Drake, here are the top 30 best-selling rappers of all time.
30. Vanilla Ice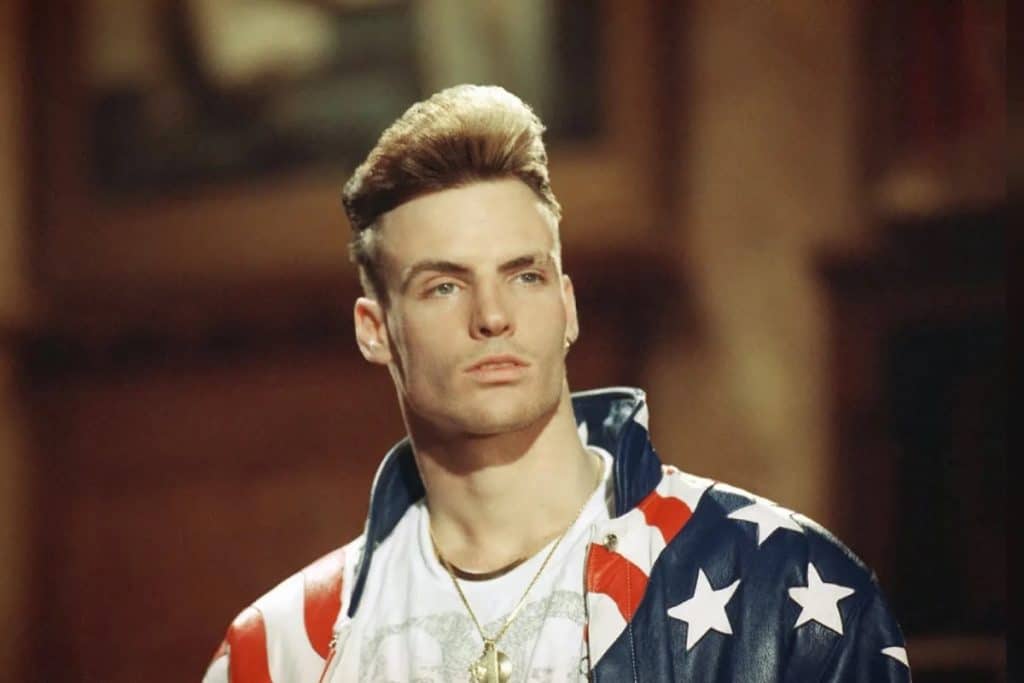 Certified units sold: 7.5 million
Best selling albums:
Many hip-hop fans will likely cringe at this Florida one-hit wonder's presence on this list. However, anyone who was around in 1990 when "Ice Ice Baby" dropped knows just how ubiquitous the track was. Vanilla Ice was everywhere, dominating MTV and the airwaves. Although he never was able to recreate the hype of his debut, remarkably Robert Van Winkle (aka Vanilla Ice) has managed to stay in the public eye in the 30 years since his dubious success. He has done so primarily by not taking himself too seriously, working in reality TV and through musical collaborations in both hip-hop and indie rock.
29. Kendrick Lamar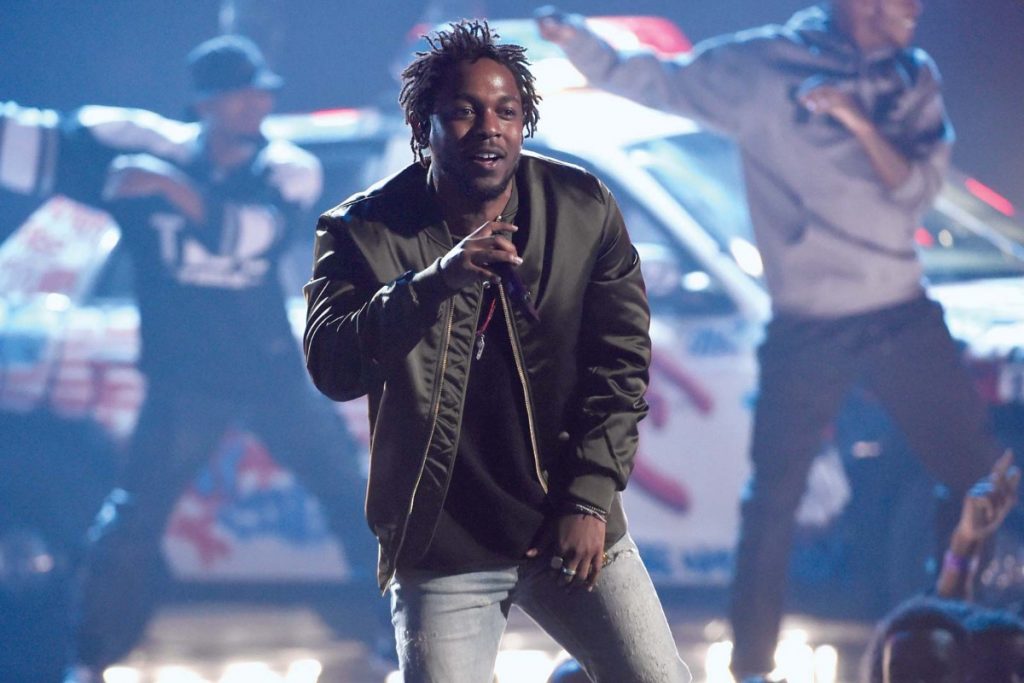 Certified units sold: 7.5 million
Best selling albums:
good kid, m.A.A.d city (2012)
DAMN. (2017)
Kendrick Lamar made his major label debut in 2012 with the album Good Kid, M.A.A.D City, and with that record established himself as one of the best rappers alive for many years to come. With that record he introduced to the mainstream hip-hop community, an icon whose story began years earlier. The legend was born in Compton when a teenage Kendrick first started making noise in the West Coast scene. More than a decade has passed since Kendrick's early mixtapes and that debut album. Few artists are able to consistently top both the charts and every critic's 'best of' list. Fewer still of those artists are making hip-hop music. In terms of both commercial success and critical acclaim, all Kendrick Lamar does is win.
28. Salt-N-Pepa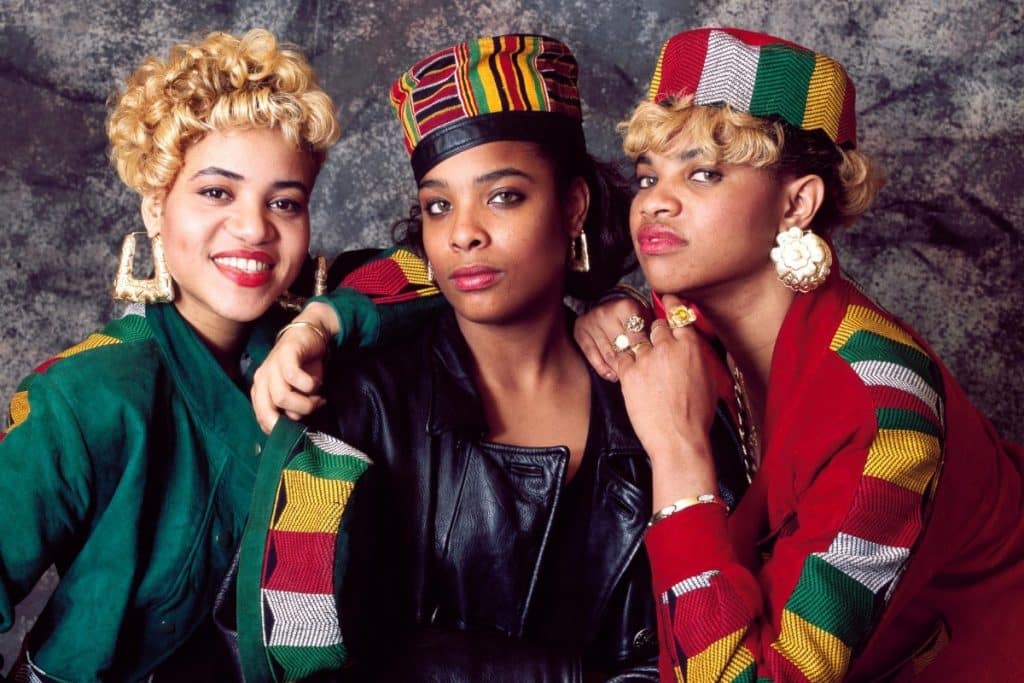 Certified units sold: 8 million
Best selling albums:
Salt-N-Pepa have been breaking new ground since they were first cutting independent singles in New York City's now legendary mid-80's hip-hop club and DJ scene. It was the birth of the genre. Rap was evolving from house party mixtapes to the airwaves as hip-hop specialty shows popped up across the country. Cheryl James (salt), Sandra Denton (Pepa) and their teenage DJ Deidra Roper (Spinderella) were at the heart of it all. The MTV era skyrocketed them to superstar status. They would eventually go on to set countless records as the biggest selling female hip-hop act of all time.
27. Nicki Minaj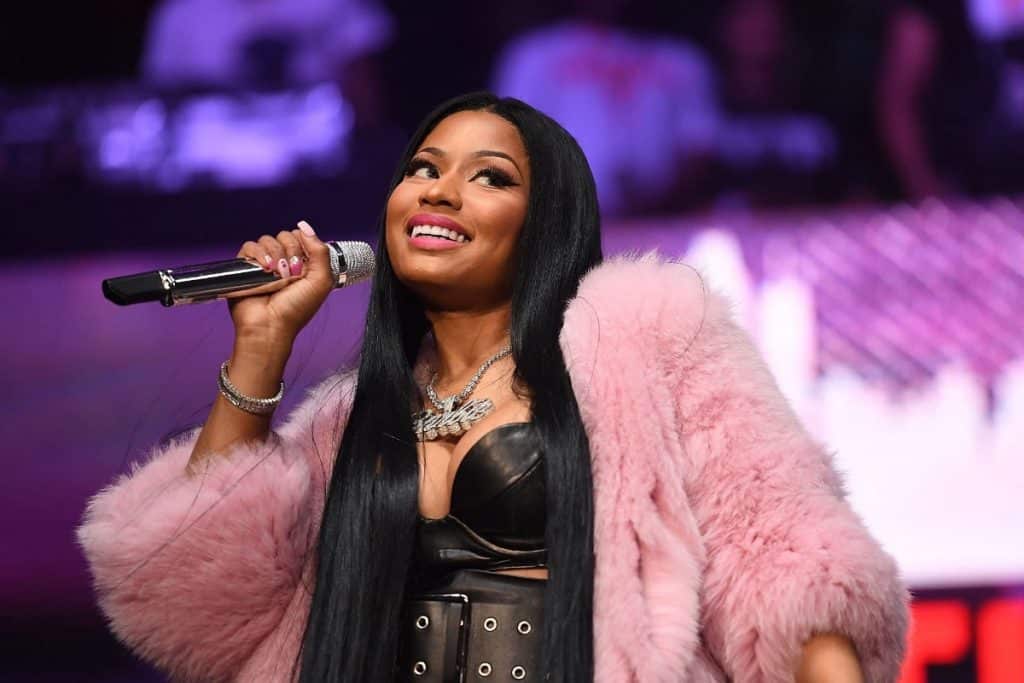 Certified units sold: 8 million
Best selling albums:
Pink Friday (2010)
Pink Friday: Roman Reloaded (2012)
Nicki Minaj is the undisputed modern queen of hip-hop. An artist very much of the moment, the best-selling rapper has survived and thrived by living at the cutting edge of American life, artistically and culturally speaking. From her ever evolving physical style to her distinctive flow and theatrical presence, Nicki has embraced and defined this period of hip-hop and of popular culture at large. In return for her innovations, fans have rewarded the rapper with record sales that place her among the biggest selling artists of all time.
26. Cypress Hill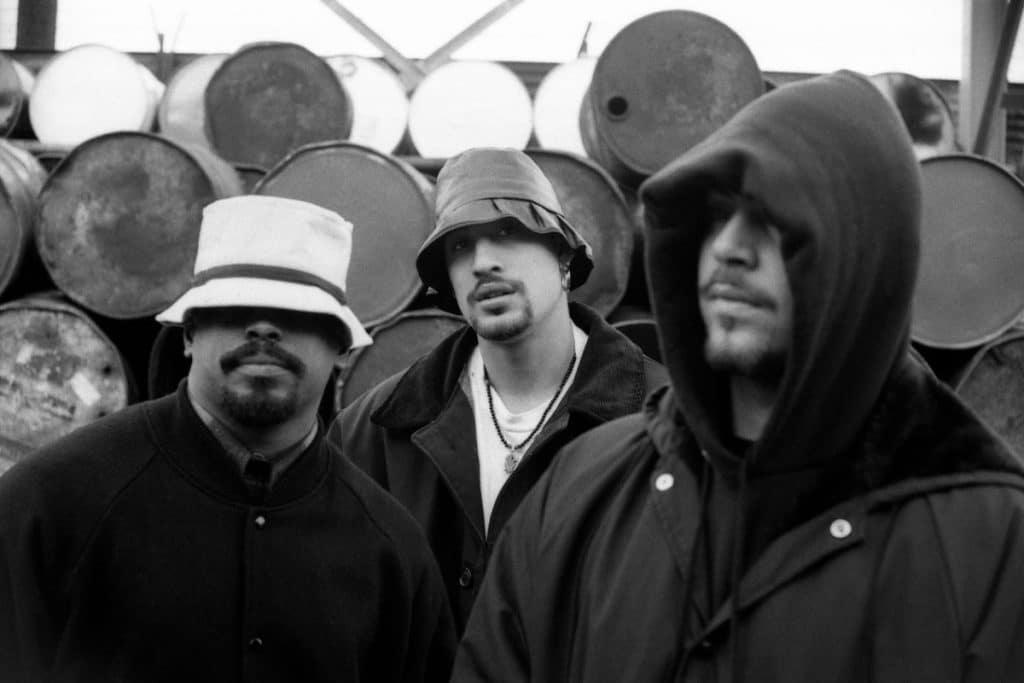 Certified units sold: 8 million
Best selling albums:
Cypress Hill  (1991)
Black Sunday (1993)
West Coast stoner rap icons, Cypress Hill have moved millions of units thanks to their immense genre-defying popularity and their impressive longevity. The band originally formed in 1988 and nearly thirty-five years later they continue touring the world and making records. The group's sound connected early on with both hip-hop fans and the growing, multicultural alternative movement of the 1990's. Rocker fans of crossover groups like the Beastie Boys found a lot to like in Cypress Hill's weed friendly rhymes and often metal-fueled funk grooves. The prolific rappers have produced 10 studio albums and countless collabs in both rock and hip-hop.
25. Ice Cube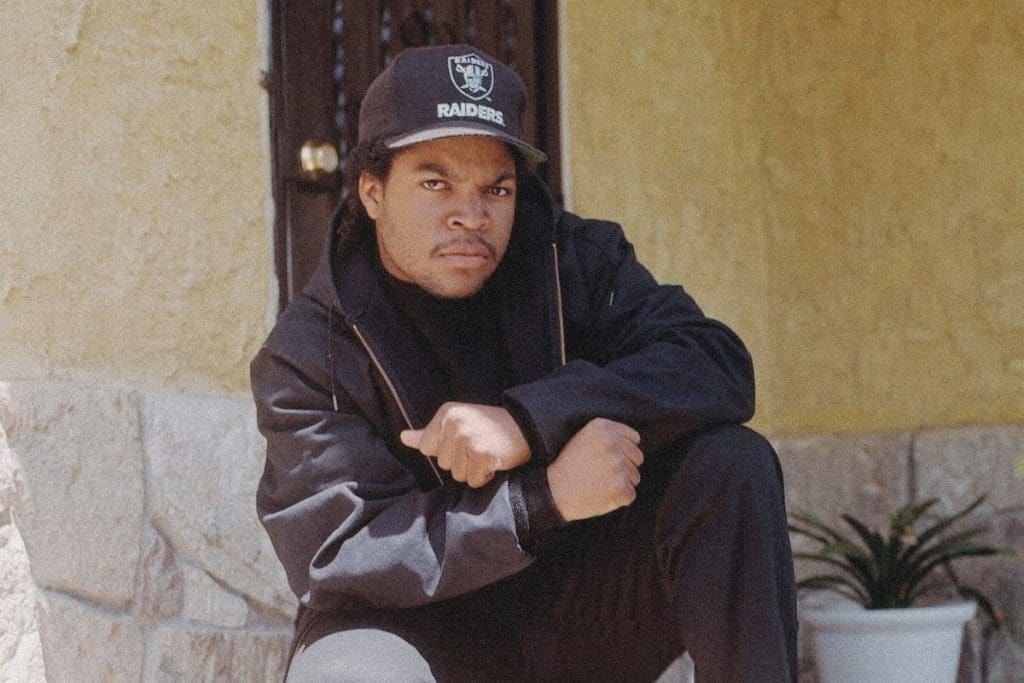 Certified units sold: 8 million
Best selling albums:
Ice Cube has worn a lot of hats since making his incendiary debut as the lyrical mastermind behind the world's most successful and notorious gangsta rap group. The West Coast icon's impact on the genre is immeasurable – from his rapping style, slang and overall aesthetic. In the three decades since, the influential rapper has launched a legendary solo career as well as a blockbuster track record as an actor.
24. Wu Tang Clan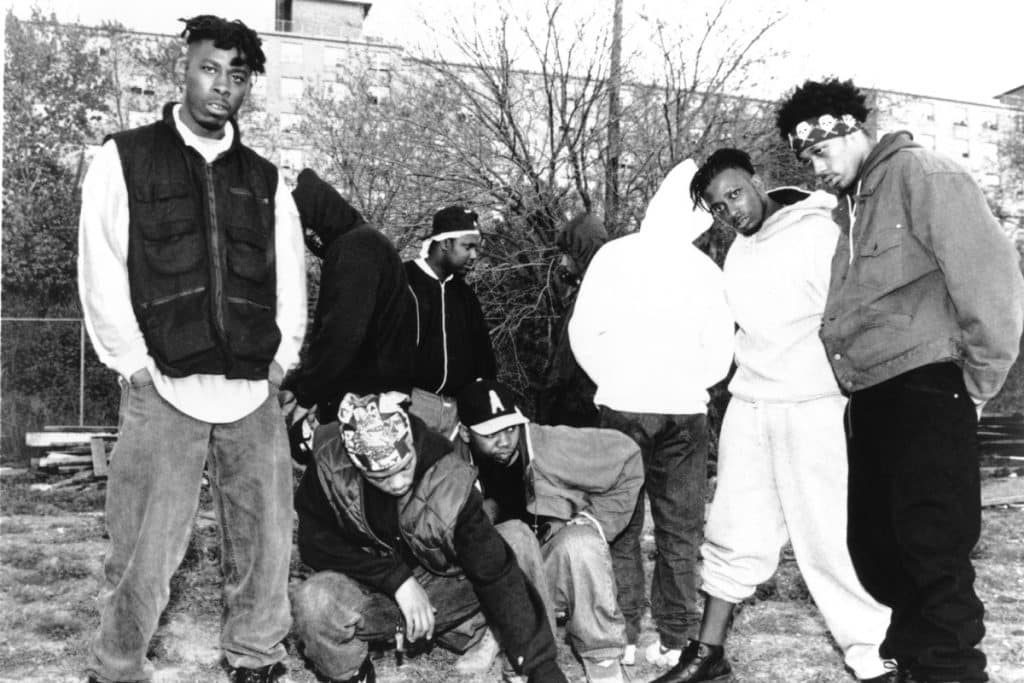 Certified units sold: 8.5 million
Best selling albums:
Enter the Wu-Tang (36 Chambers) (1993)
Wu-Tang Forever (1997)
New York City hip-hop provocateurs, Wu-Tang Clan burst onto the 90's scene with a gritty, real and stylistically revolutionary sound. Musically and lyrically they were hard, funny and  unfaltering in their authenticity. Their mix of storytelling street rap, boom-bap beats and Kung-fu imagery brought hardcore underground to the mainstream and changed hip-hop forever. While you would imagine that the Wu's unique blend of gritty lofi production and esoteric lyricism would only appeal to a niche audience, the fact is they were global superstars who went multiplatinum on several occasions.
23. Ja Rule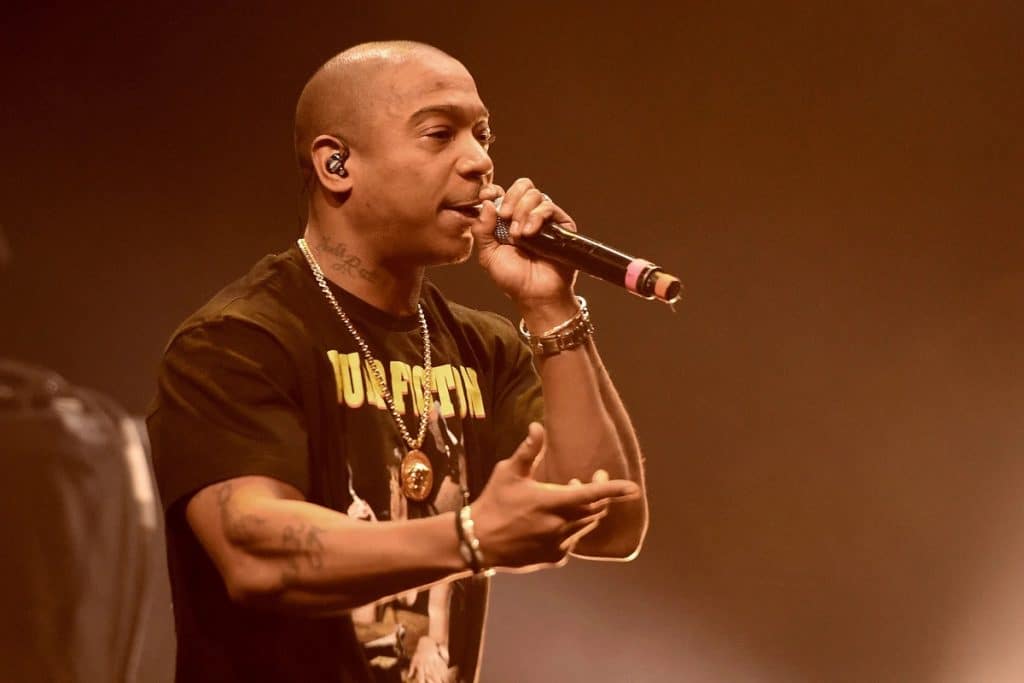 Certified units sold: 8.5 million
Best selling albums:
Rule 3:36 (2000)
Pain Is Love (2001)
Joke all you want about him now, but the fact is Ja Rule owned the charts in the early 2000s. The Murder Inc. rapper topped hip hop and pop sales lists for his solo work as well as collabs with high-profile artists like Jennifer Lopez and Christina Milian with his unique brand of hardcore rap mixed with catchy melodies. Before that, the Queens MC helped define the sound of the new era. In recent years he has expanded his empire into all areas of media, but no-one will forget the commercial impact he had in his prime.
22. Lauryn Hill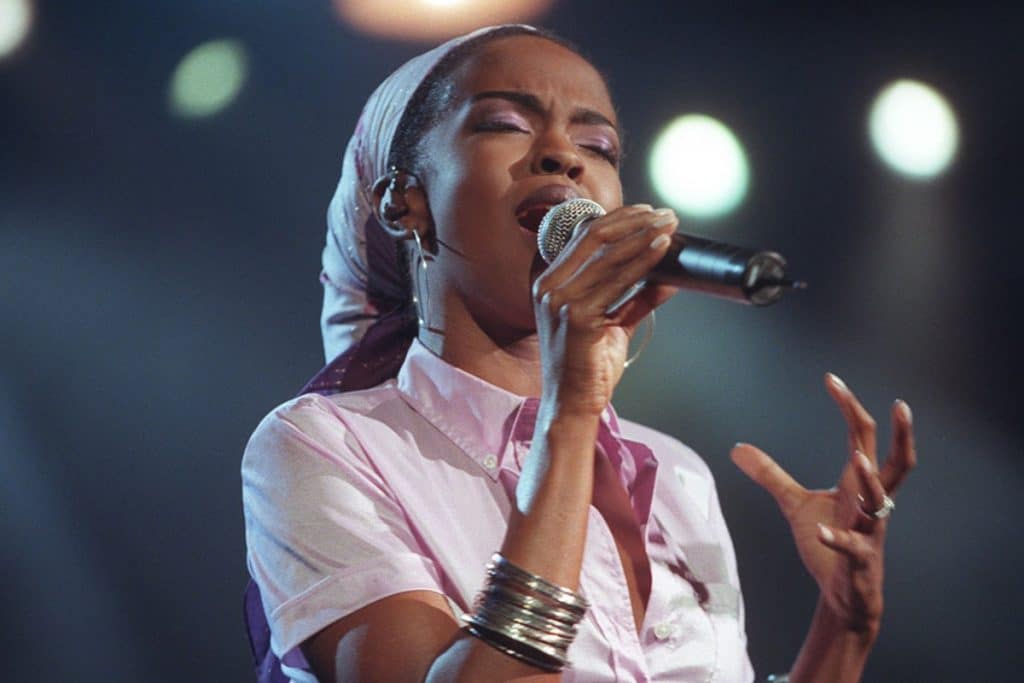 Certified units sold: 9 million
Best selling albums:
The Score (with Fugees) (1996)
The Miseducation of Lauryn Hill (1998)
Ms. Lauryn Hill was already a multi-platinum superstar when she left the Fugees to launch a solo career. Then she made history with her debut Miseducation Of Lauryn Hill. With that album she blurred the lines between hip-hop, jazz and r&b and in the process helped create what we now call neo-soul. While she only dropped two major releases in his recording career, those two records were enough to cement her as one of the best-selling rappers of all time.
21. Dr. Dre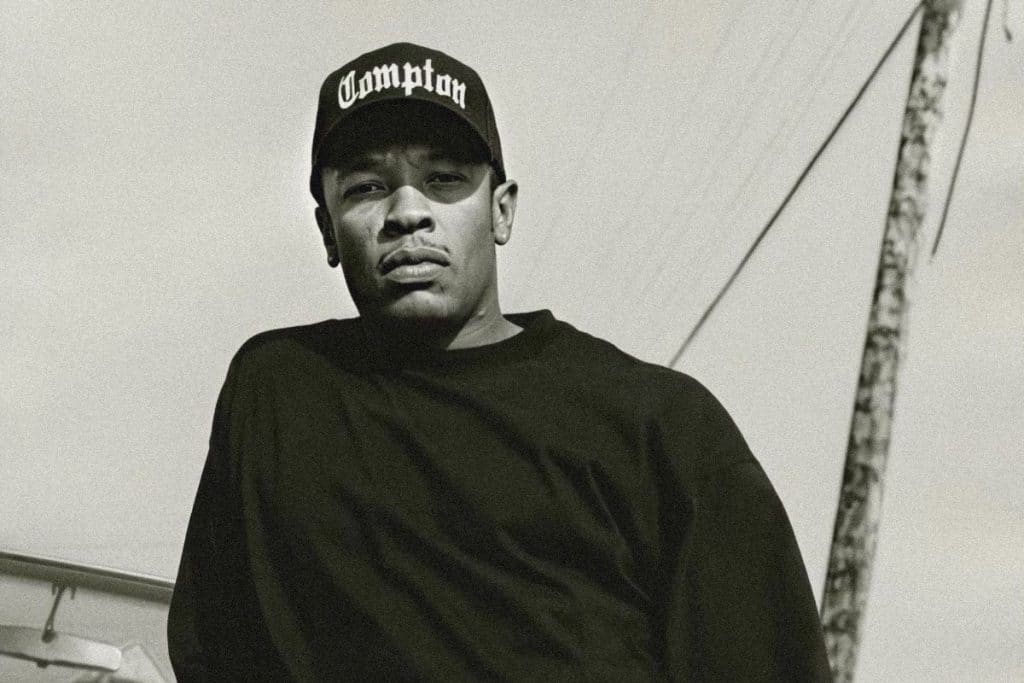 Certified units sold: 9.5 million
Best selling albums:
The Chronic (1992)
2001 (1999)
Dr. Dre has created some of the most iconic hip-hop music of all time. First, as the primary sound architect of NWA, he defined West Coast gangsta rap for generations. As a producer and label owner he has helped launch some of the biggest careers in music. Finally, his 1992 solo album The Chronic is considered a hip-hop classic.
20. Master P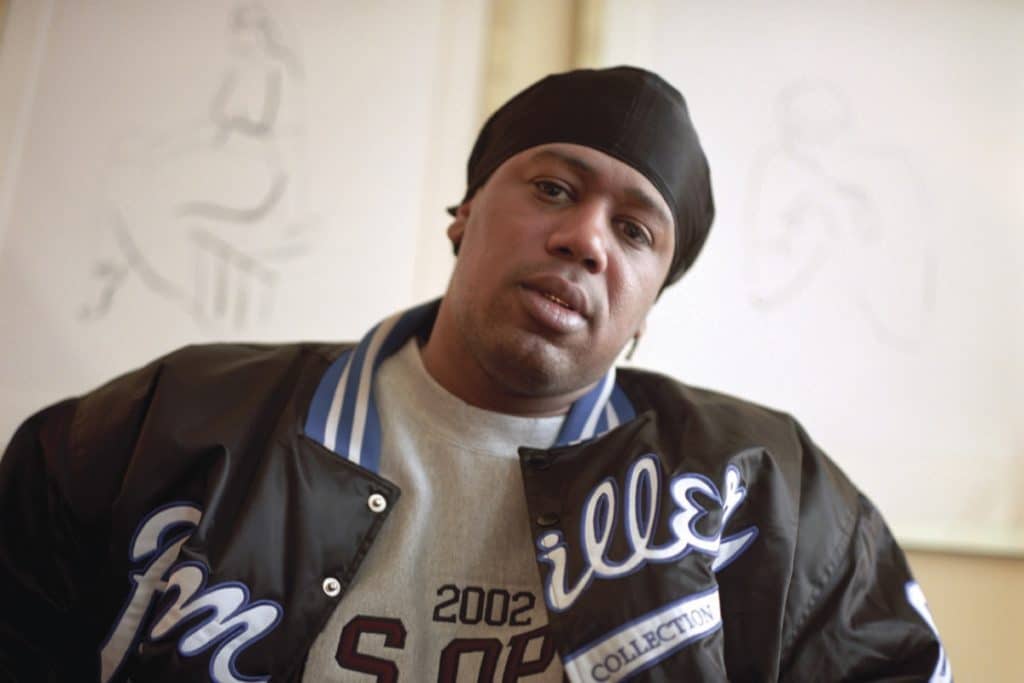 Certified units sold: 10 million
Best selling albums:
Ghetto D (1997)
MP da Last Don (1998)
New Orleans rapper-turned-music mogul Master P has been in the game from the beginning. After coming up in the old-school he hit the 90's with a vengeance. Through his No Limit records he helped launch dozens of careers. Setting an example for future hip-hop generations, the successful artist turned his success into a multi-industry entrepreneurial empire.
19. Nas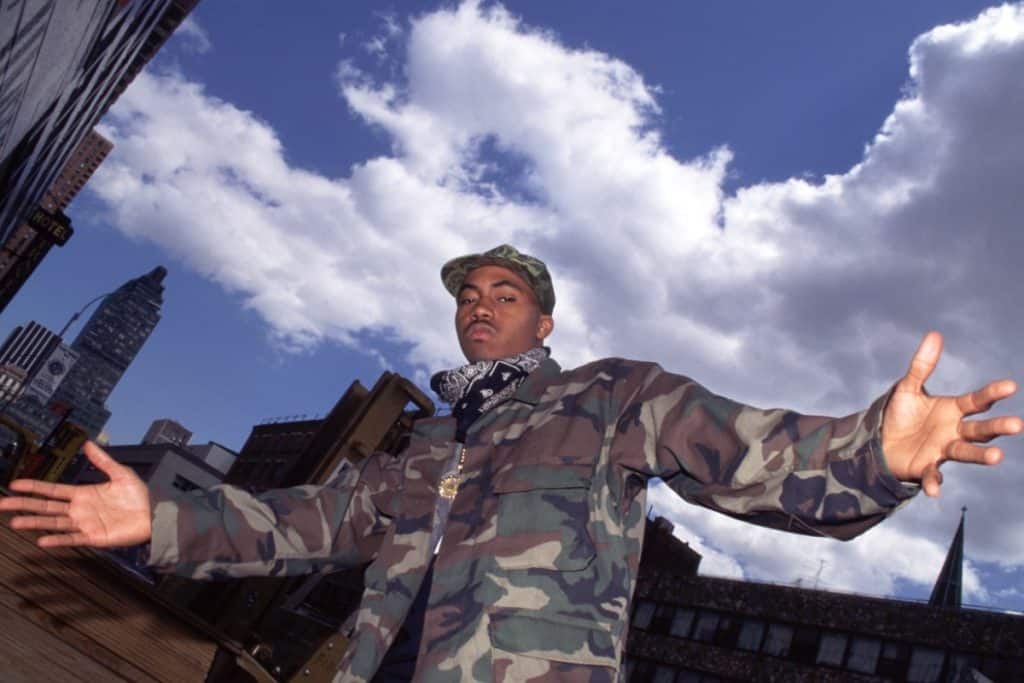 Certified units sold: 11 million
Best selling albums:
Illmatic (1994)
It Was Written (1996)
I Am… (1999)
Nas was the personification of New York rap lyricism when he dropped his legendary debut album Illmatic. He is one of a handful of names thrown around when critics assemble their 'best rapper of all time' lists. Known equally for his lyrical skills and technical prowess on the mic, Nas has remained a central figure in hip-hop for nearly 30 years.
18. Lil Wayne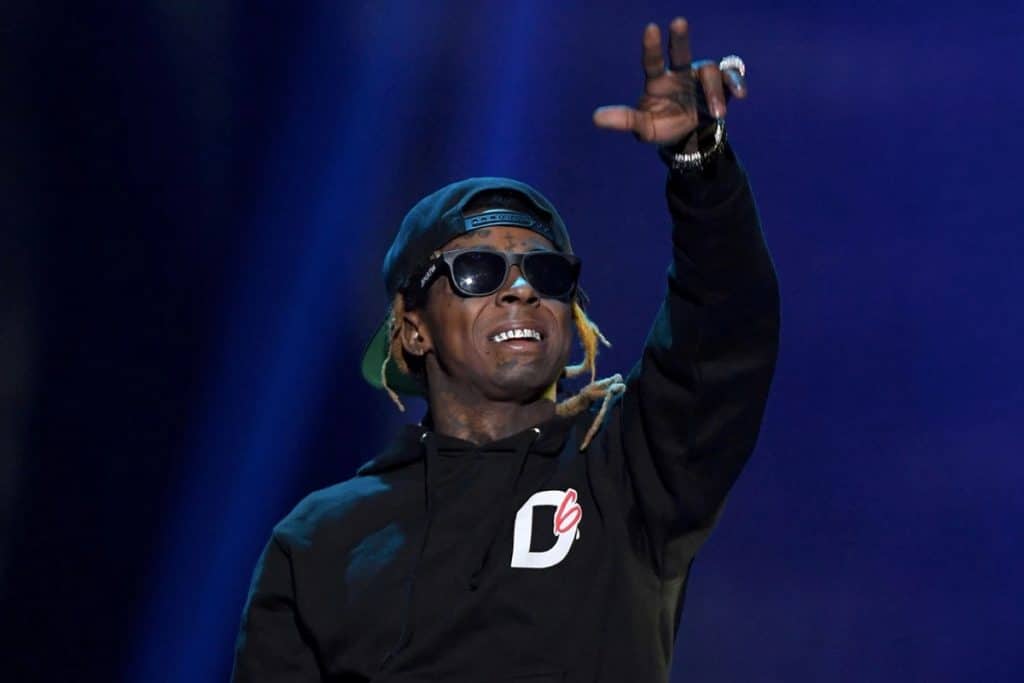 Certified units sold: 11 million
Best selling albums:
Tha Carter III (2008)
Tha Carter IV (2011)
Lil Wayne has been churning out platinum crossover hits for more than two decades, as one of the most skilled MCs in hip hop history. However, the secret to the Young Money rapper's success is in his longevity. In a career that started when he was 12, the rapper has collaborated with the biggest names in hip-hop, R&B and pop. In the process, he's charted atop Billboard several times and sold millions of records, making him one of the best-selling rappers of all time.
17. N.W.A.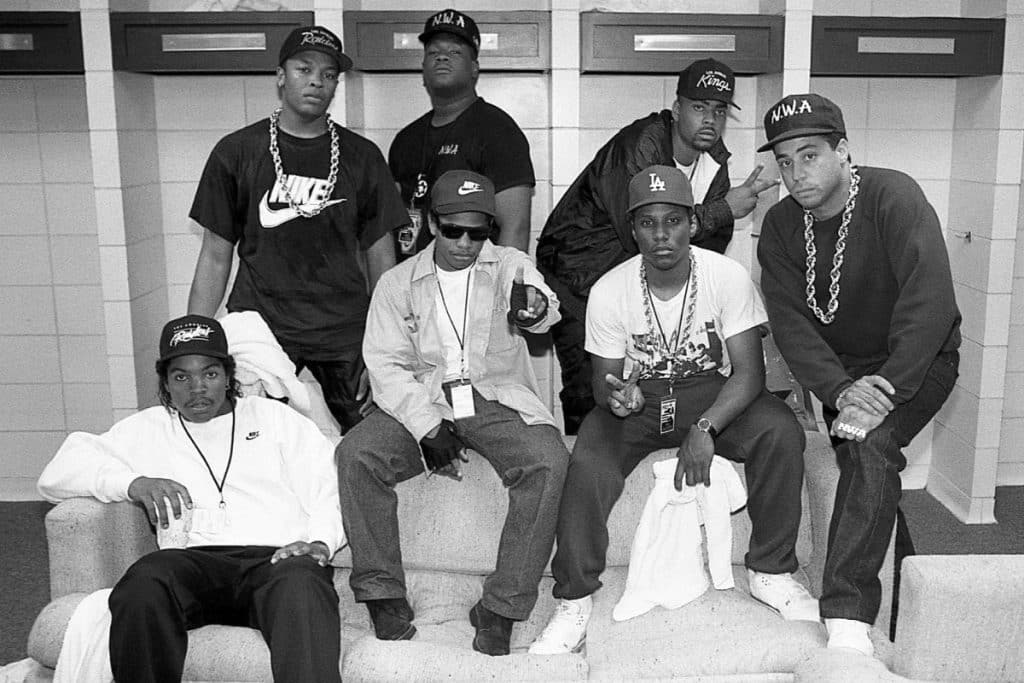 Certified units sold: 11.5 million
Best selling albums:
Straight Outta Compton (1988)
In 1987 NWA released their debut album and changed the music industry forever. The record launched successful solo careers for founding members Ice Cube, Eazy E and Dr. Dre, and created a sea change in hip-hop that can still be felt today. Their story has since become the stuff of Hollywood legend, thanks to the hit biopic Straight Outta Compton.
16. Will Smith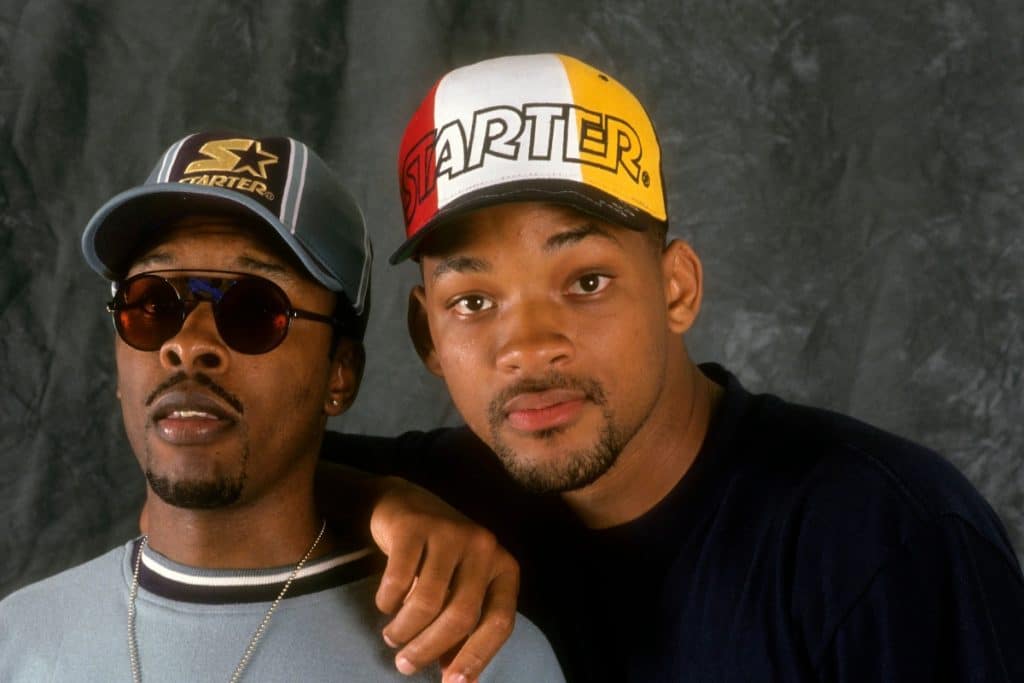 Certified units sold: 12 million
Best selling albums:
Before he was one of the biggest names in Hollywood, Will Smith was teenage Philly rapper, The Fresh Prince. He and his creative partner Jazzy Jeff created some of the most ubiquitous songs of any genre in the MTV era. Fans from all walks of life connected with his boyish charm and storytelling style on tracks like "Parents Just Don't Understand".
15. Ludacris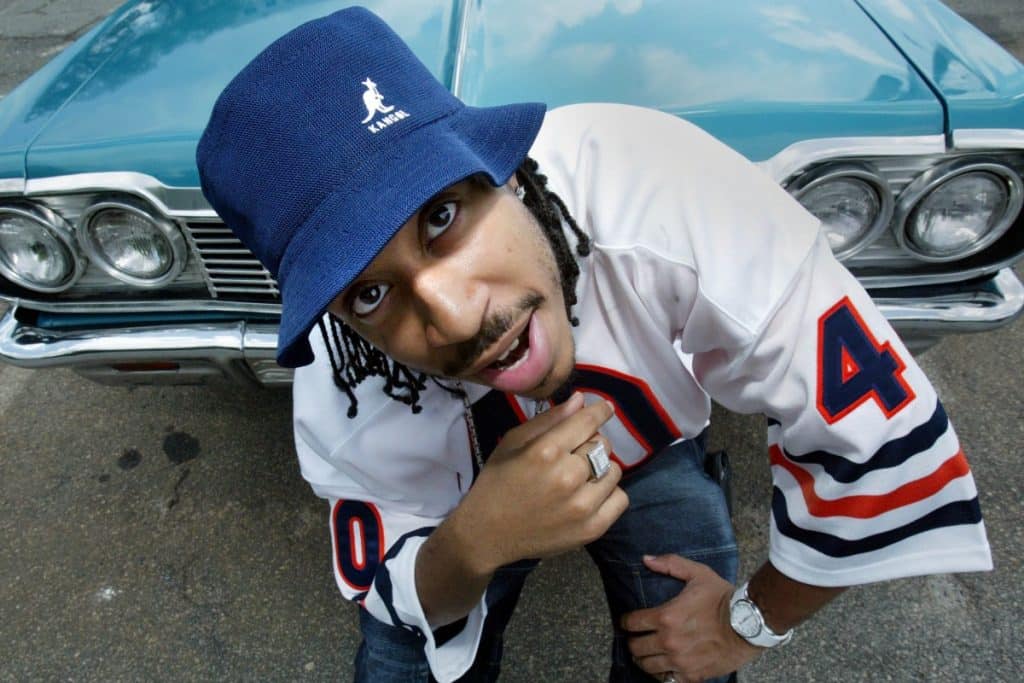 Certified units sold: 12 million
Best selling albums:
Back for the First Time (2000)
Word of Mouf (2001)
Ludacris was a dominant force in hip-hop throughout the early 2000s. The Atlanta rapper topped hip-hop charts throughout the decade. He did well in the pop realm as well thanks to high-profile collabs with the likes of Mary J. Blige and Pharrell Williams. Although still active, in recent years he has focused on entrepreneurial endeavors.
14. Snoop Dogg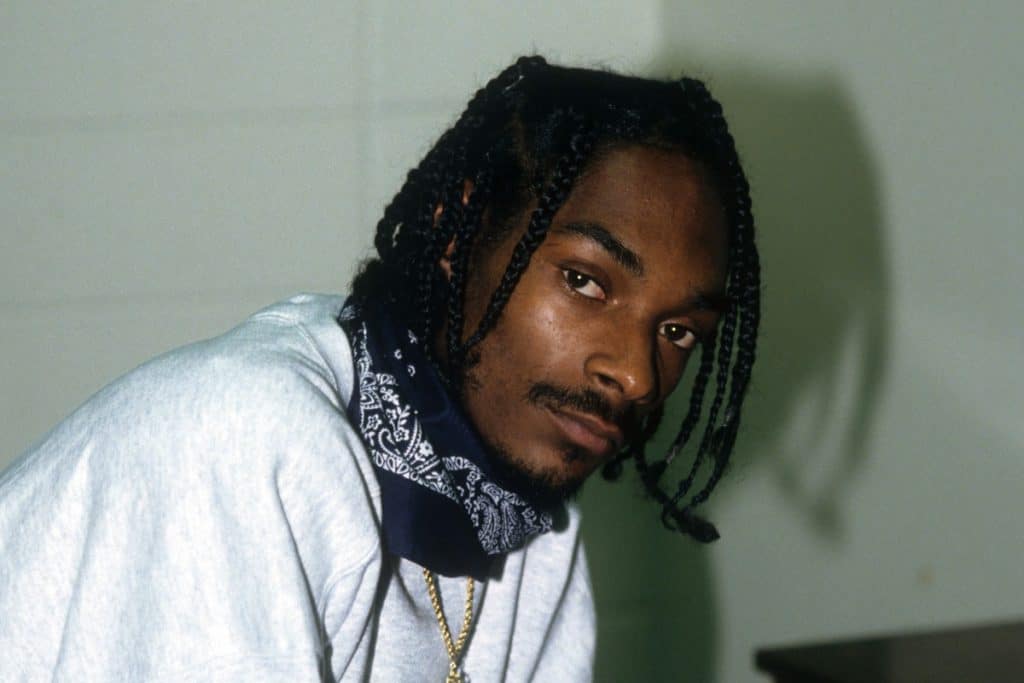 Certified units sold: 12.5 million
Best selling albums:
Doggystyle (1993)
Tha Doggfather (1996)
Da Game Is to Be Sold, Not to Be Told (1998)
Snoop Dogg became an instant superstar when he and Dr Dre dropped the classic "Nothing But a G Thang" video on MTV in 1992. They introduced the West Coast sound to the mainstream. The hit single also introduced a tall, lanky Long Beach stoner who would spend the next 30 years establishing himself as a crossover cultural icon. 
13. LL Cool J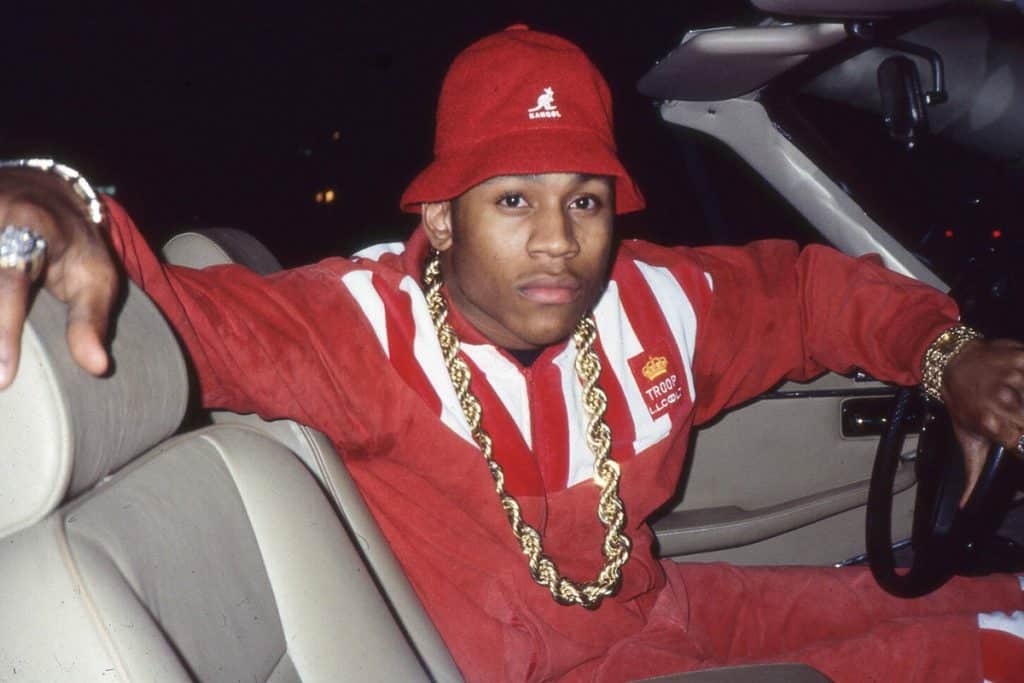 Certified units sold: 12.5 million
Best selling albums:
Bigger and Deffer (1987)
Mama Said Knock You Out (1990)
Mr. Smith (1995)
A NYC original, LL Cool J is one of an elite group of artists who have been in the game since the beginning and remain relevant today. The 54 year-old rapper, producer and actor has enjoyed one of the most successful careers in the biz. He exploded on the scene in 1985 with Radio and 40 years of platinum records, blockbuster movies and hit television shows followed.
12. DMX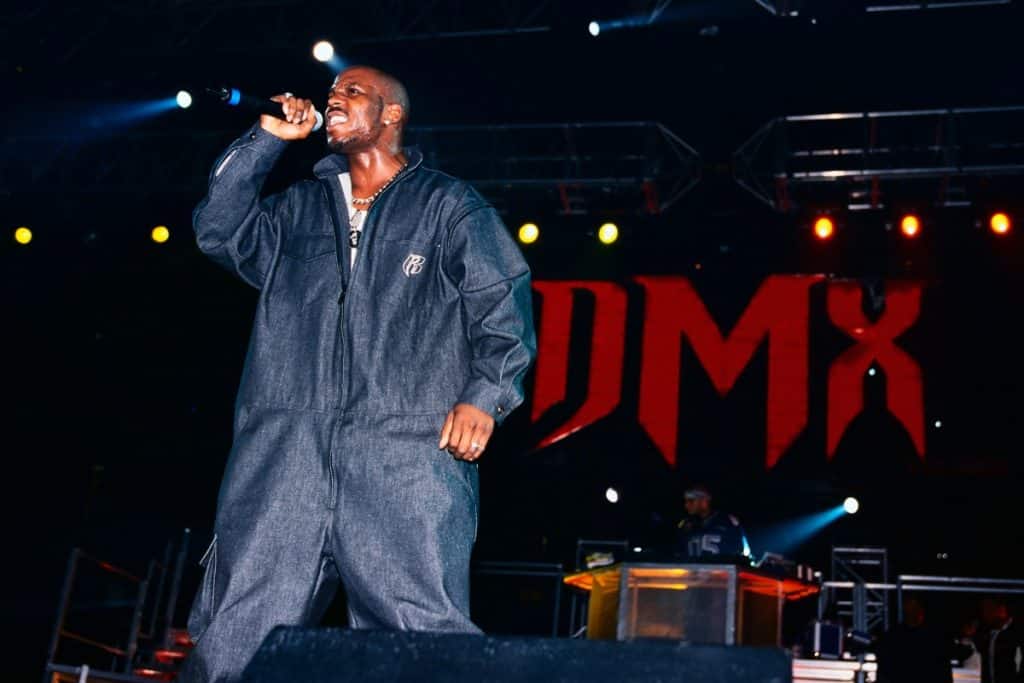 Certified units sold: 14 million
Best selling albums:
It's Dark and Hell Is Hot (1998)
Flesh of My Flesh, Blood of My Blood (1998)
… And Then There Was X (1999)
In both music and life, DMX went hard. For three decades he made fearlessly honest hip-hop. The Yonkers MC music told the story of his struggles with the law, drugs and his own mind. His gravel-voiced reality struck a nerve with fans. Before his death in 2021 the rapper released five consecutive No. 1 albums, several hit singles, and a string of film roles. 
11. Kanye West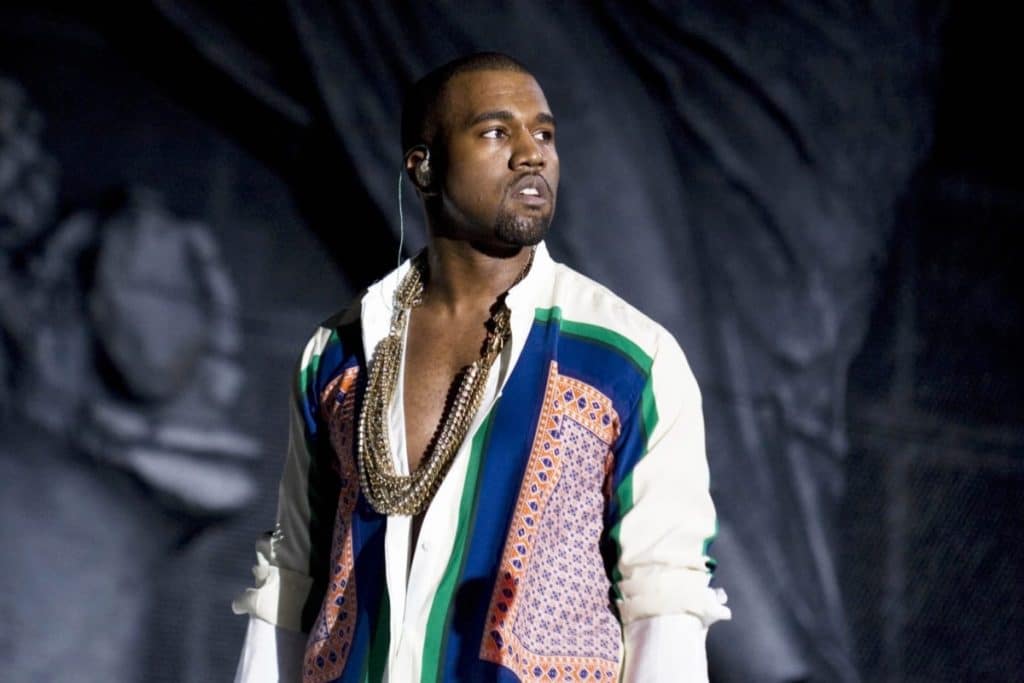 Certified units sold: 14.5 million
Best selling albums:
The College Dropout (2004)
Late Registration (2005)
Graduation (2007)
Kanye West's list of achievements is almost as long as his storied history of personal and professional scandals. An artistic vanguard, with each new release he introduces some new experimental twist to his sound and image. More so than any other living artist, Kanye makes the avant-garde seem mainstream. In doing so he has helped shape our modern culture, and it's a fact that hip hop would not be where it is today without his influence. As progressive and innovative as he was an artist, he was also incredibly commercially-minded, making one of the best-selling rappers of all time.
10. 50 Cent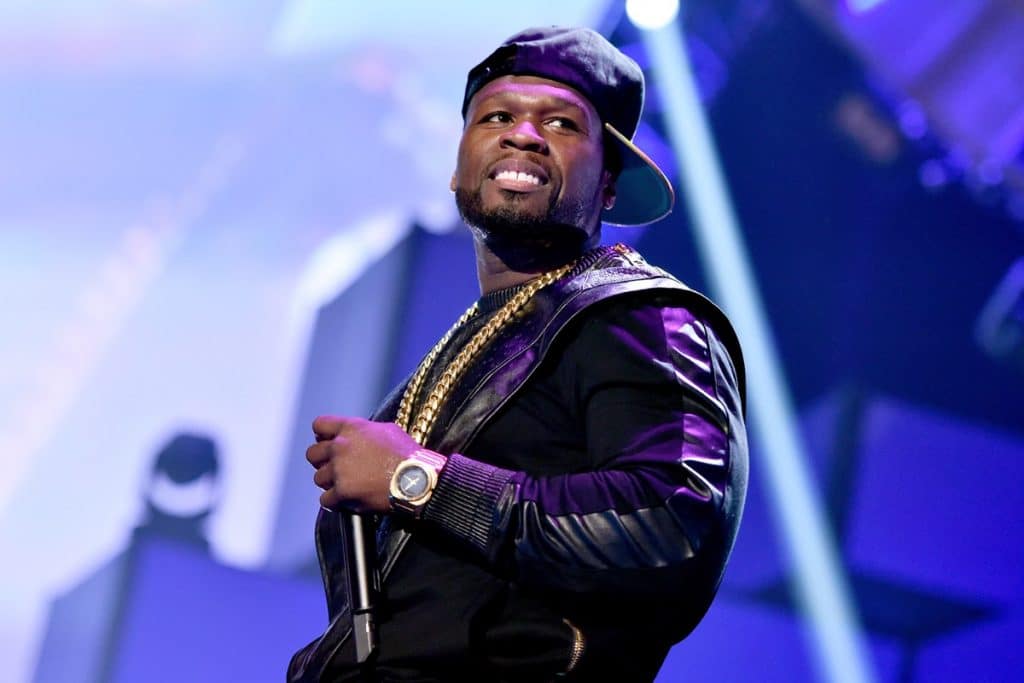 Certified units sold: 15.5 million
Best selling albums:
Get Rich or Die Tryin' (2003)
The Massacre (2005)
50 Cent skirted the edges of stardom for a few years in the late 90's. He rubbed shoulders with the East Coast hip-hop elite as he learned his craft. Then he met Eminem and Dr. Dre. Dre signed him, and in 2003 they dropped the now legendary 50 Cent debut album Get Rich or Die Tryin. The rapper has remained a central figure in hip-hop ever since, with his brand of rap-focused TV shows.
9. MC Hammer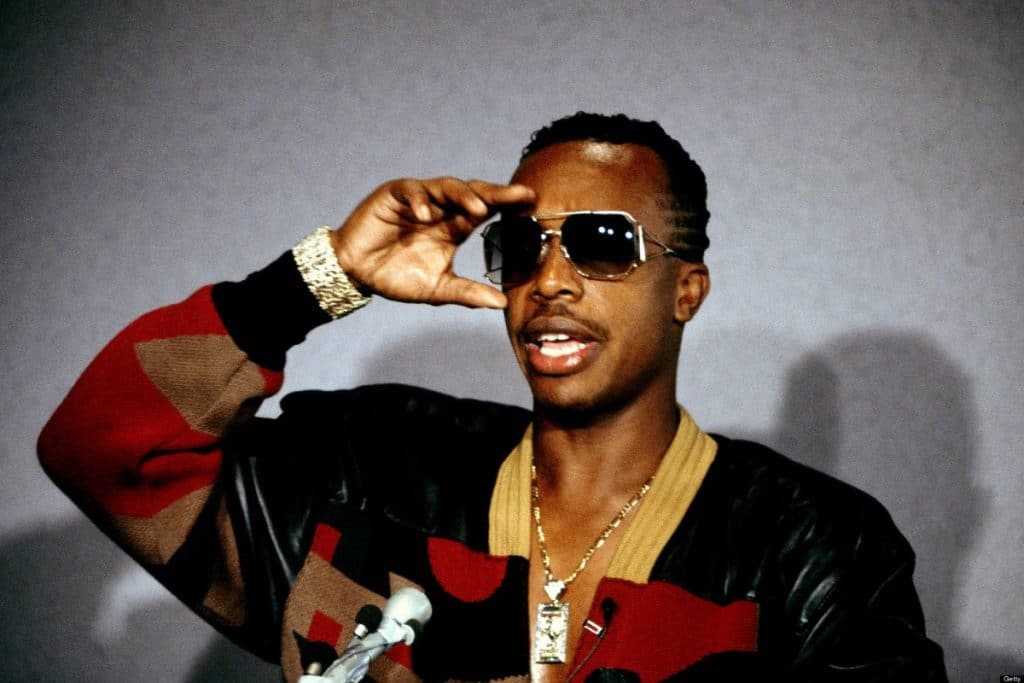 Certified units sold: 16 million
Best selling albums:
Please Hammer Don't Hurt 'Em (1990)
Too Legit to Quit (1991)
It is easy to view MC Hammer's career as a novelty. He made safe, family friendly hip-hop. An ordained minister, he came to the genre from the world of Christian music. However, what he lacked in street-cred the rapper more than made up for in marketability. His 1990 smash "Can't Touch This" has long since graduated from 'hit single' status to cultural phenomenon.
8. The Notorious B.I.G.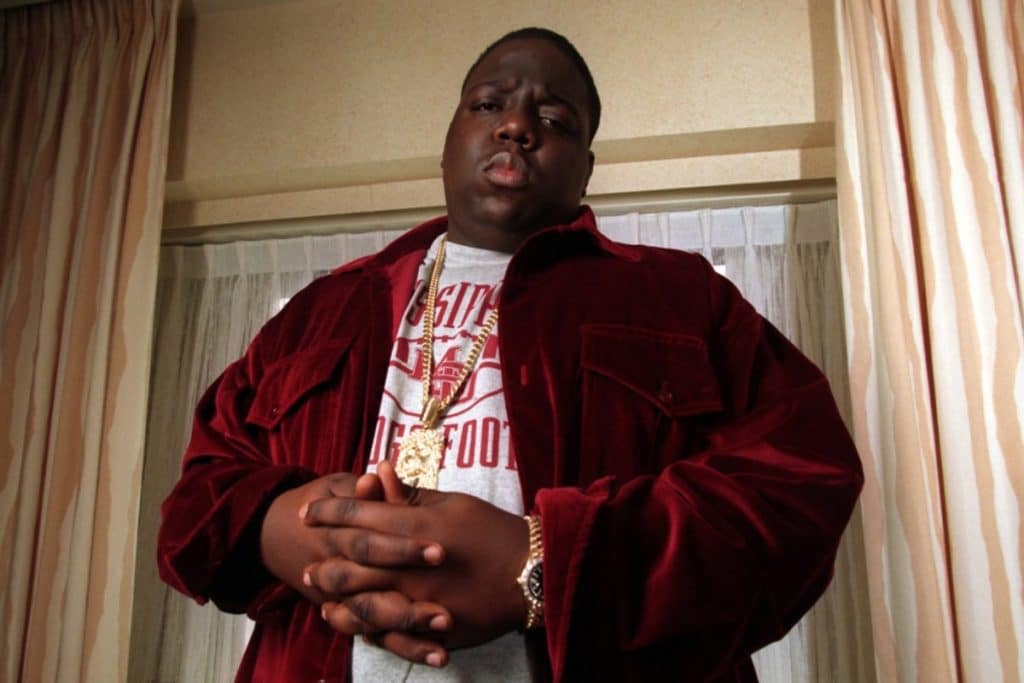 Certified units sold: 21 million
Best selling albums:
Ready to Die (1994)
Life After Death (1997)
The Notorious B.I.G is one of the greatest tragic heroes of hip-hop. However, before he and 2Pac became the most famous casualties of the East/West rivalry, Biggie made some of the most important rap records of the 90s. A storytelling master, the oversized rapper's epic tales of fact and fiction now stand as a testament of life during rap's Golden Era.
7. OutKast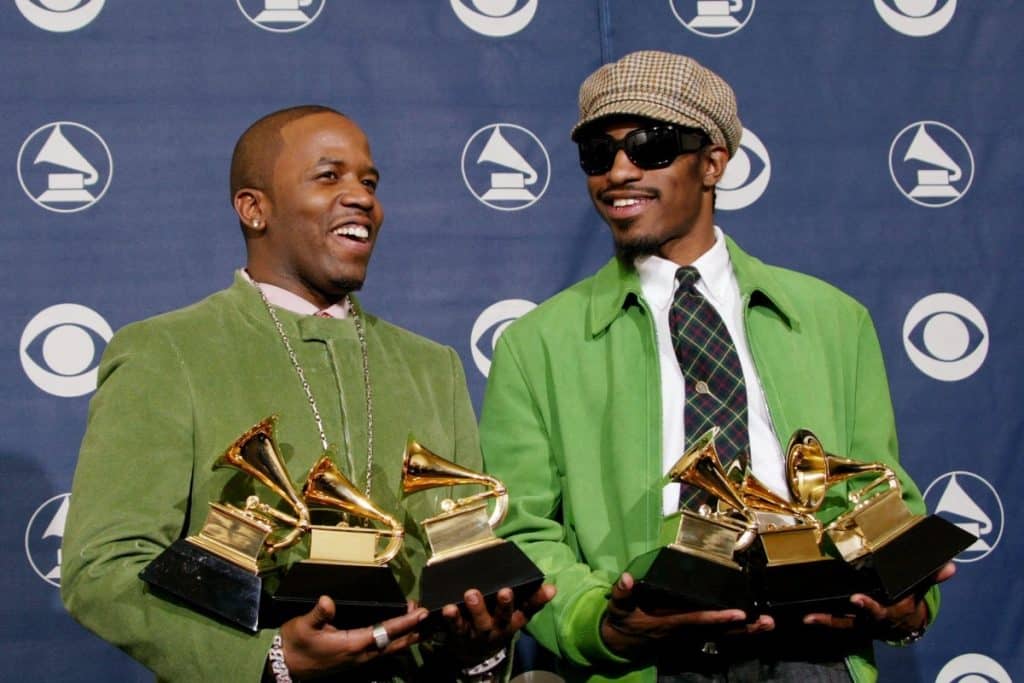 Certified units sold: 22 million
Best selling albums:
Stankonia (2000)
Speakerboxxx/The Love Below (2003)
OutKast's wild mix of classic Atlanta funk and psychedelic experimentation set the group apart from the start. They didn't break the hip-hop mold with their sound, they ignored it completely. The odd duo of spacement Andre 3000 and Big Boi the pimp made smart and fearlessly creative hip-hop that sounds as fresh today as the day they debuted. As imaginative as their music was, the Atlanta duo knew how to appeal to the fans, which helped them become one of the best-selling rap acts in history.
6. Nelly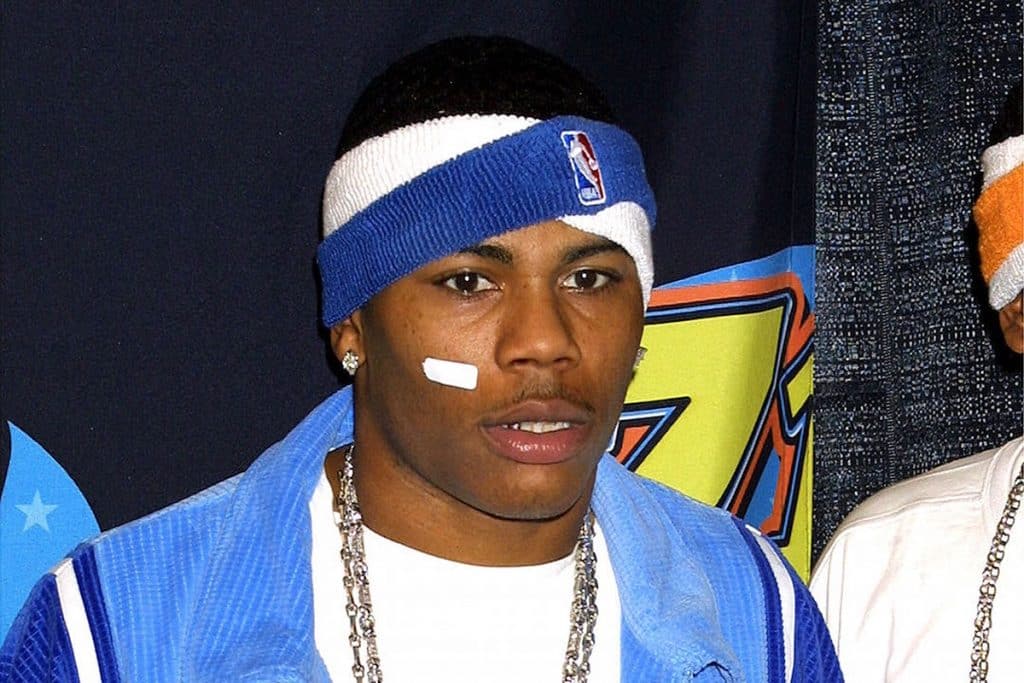 Certified units sold: 22 million
Best selling albums:
Country Grammar (2000)
Nellyville (2002)
Nelly was everywhere at the dawn of the century. His debut album Country Grammar featured numerous top 10 hits and immediately established the artist as a major talent, who could sing and rap incredibly. Two years later his single "Hot in Herre" from his 2002 album Nellyville became one of the biggest crossover hits in hip hop history. 
5. Beastie Boys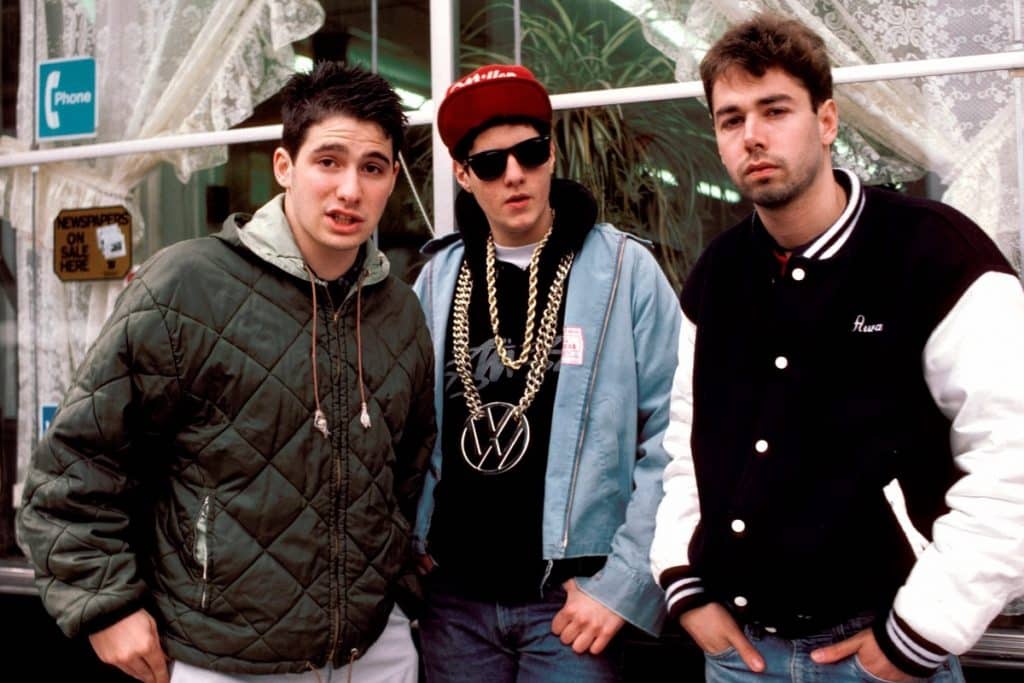 Certified units sold: 23 million
Best selling albums:
Licensed to Ill (1986)
Ill Communication (1994)
Hello Nasty (1998)
One of the most unique and influential acts in all of modern music. From their early days as a teenage Brooklyn punk band until cancer tragically took founding member MCA (Adam Yauch) in 2012, Beastie Boys' continually reinvented themselves. They took over MTV with Licensed to Ill, created a hip-hop classic with Paul's Boutique and invented a whole new alt/funk vibe with Check Your Head.
4. Drake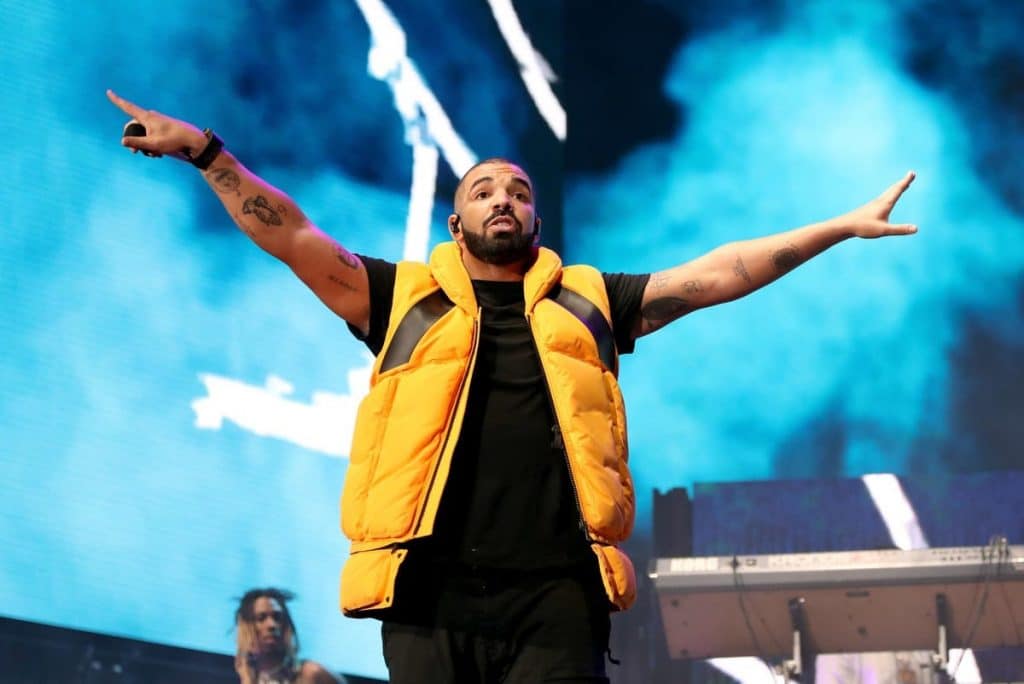 Certified units sold: 25.5 million
Best selling albums:
Take Care (2011)
Views (2016)
Scorpion (2018)
A child actor turned hip-hop legend, Drake has made a career of being a creative chameleon. One of the most prolific artists in popular music, the rapper has spent the last decade creating a voluminous catalog of rap and R&B. Whether dropping one-off solo mixtapes or big-budget collabs with superstars, Drake inevitably lands at the top of pop and hip hop charts. There isn't a rapper from his generation that comes close to Drake's commercial prowess, that's a fact.
3. Jay-Z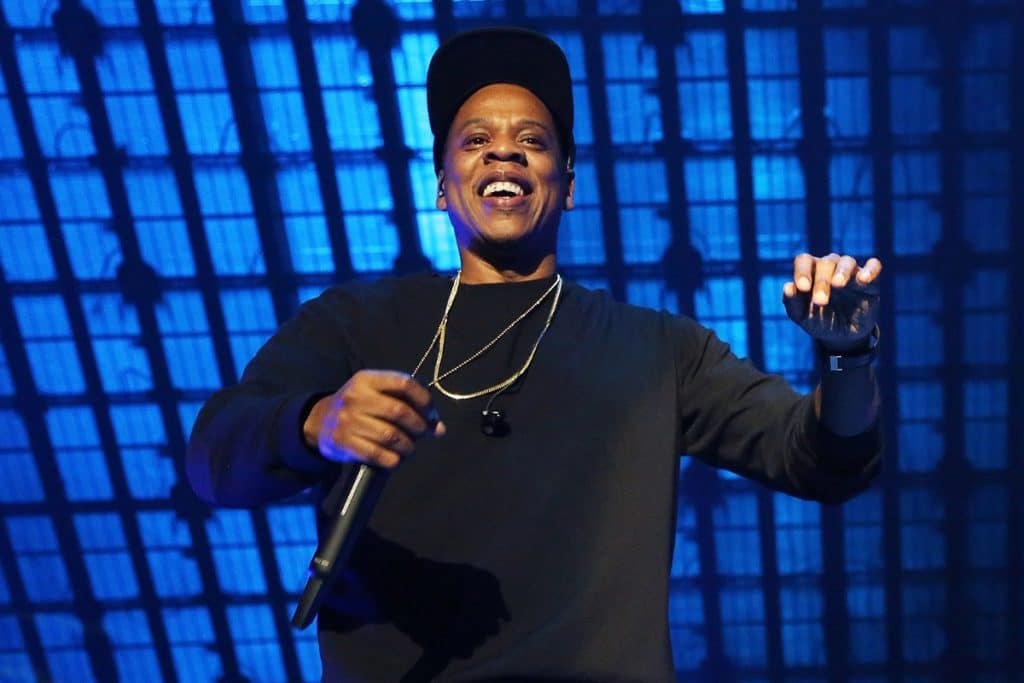 Certified units sold: 27.5 million
Best selling albums:
Vol. 2… Hard Knock Life (1998)
Vol. 3… Life and Times of S. Carter (1999)
The Blueprint 2: The Gift & The Curse (2002)
The Black Album (2003)
It's crazy to think that a commercial juggernaut like Jay-Z started off hustling his debut album independently. While Hov never put up numbers on the same level as Snoop Dogg, 50 Cent, Lil Wayne, or even his little bro Kanye, the reason he is so high up on this list is because of his consistency. Year after year, decade after decade, Jay-Z was there with a new album that appealed to both the mainstream and the hardcore hip hop heads.
2. 2Pac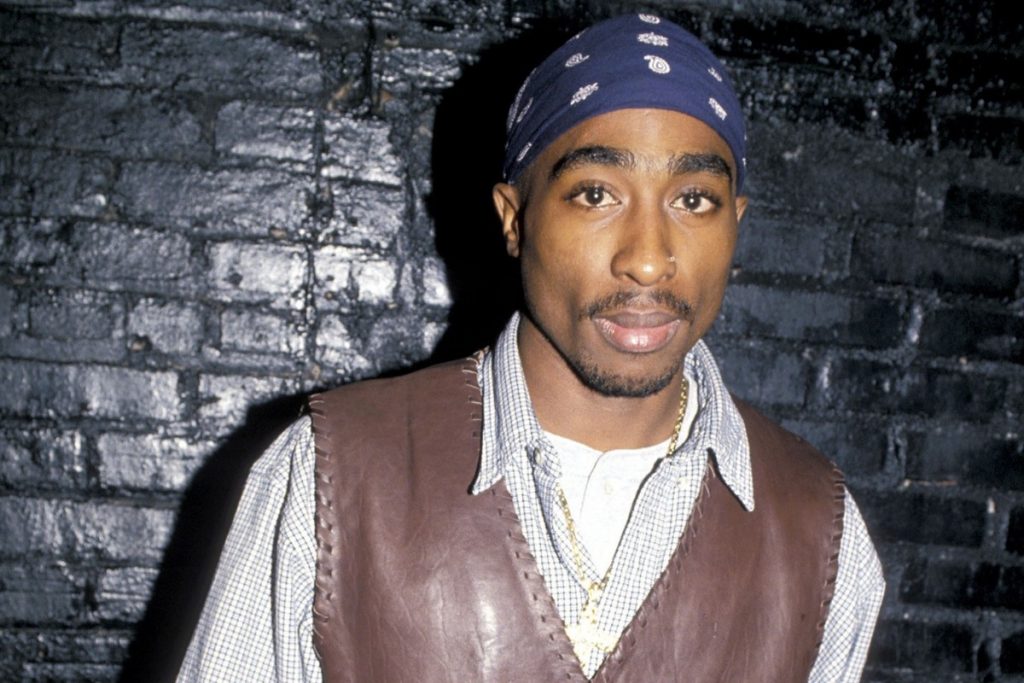 Certified units sold: 36.5 million
Best selling albums:
All Eyez on Me (1996)
The Don Killuminati: The 7 Day Theory (1996)
He was the son of Black Panthers and named for a revolutionary Incan leader. Originally from New York, 2Pac made his name on the West Coast. After an early start with Oakland's Digital Underground, Pac hooked up with LA's Suge Knight and created a legend. Nearly 20 years after his murder, Pac remains an iconic symbol of 90s hip-hop.
1. Eminem
Certified units sold: 46.5 million
Best selling albums:
The Marshall Mathers LP (2000)
The Eminem Show (2002)
Recovery (2010)
Eminem burst onto the scene with a pair of albums, The Slim Shady LP and The Marshall Mathers LP. They introduced two sides of a brilliant, complex and often troubled mind. For twenty years since, Em has battled his demons on the world stage. In the process he has earned unmatched critical and commercial success, and the unqualified respect of the entire hip-hop community.
The post The Top 30 Best-Selling Rappers of All Time appeared first on Beats, Rhymes & Lists.
The Top 10 Best Bay Area Rappers of All Time
The San Francisco Bay Area, made up of cities like San Francisco, San Jose, and Oakland, has long been a melting pot of unique hip hop talent and voices.
The region's rich history of diverse rappers, entrepreneurs, hustlers and activists has yielded some of the culture's most important artists, from 2Pac and E-40 to Spice 1 and Too Short.
It was also in the Bay Area that hip hop first saw what true independent success could look like, with E-40 and Too Short building a blueprint focused on ownership and self-distribution that would influence the likes of future moguls like Master P and Birdman.
So let's get into it. From Spice 1, B-Legit and Del the Funky Homosapien, to Mac Dre, Too Short and E-40, here are the top 10 best Bay Area rappers of all time.
Related:
10. B-Legit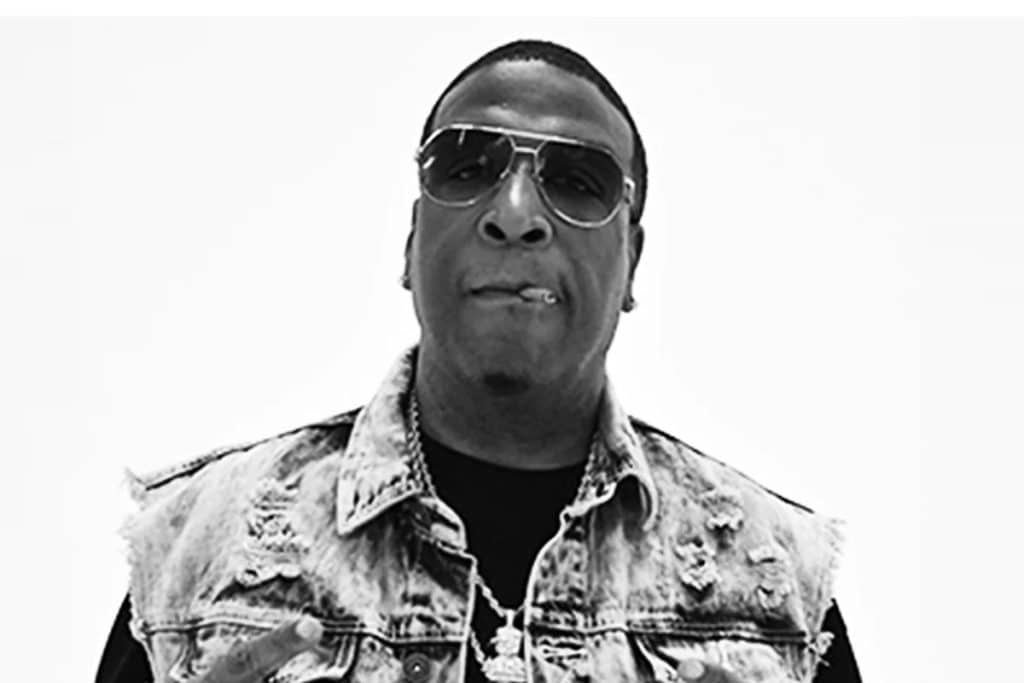 Discography: Tryin' to Get a Buck (1993), The Hemp Museum (1996), Hempin' Ain't Easy (2000), Hard 2 B-Legit (2002), Block Movement (2005), Coast 2 Coast (2007), Throwblock Muzic (2007), What We Been Doin (2015)
A true originator of the Bay area sound, B-Legit got his start in the early 90's as a member of the legendary crew The Click. The group was a family affair. B's cousin E-40 formed the group which also included E singlings D-Shot and Suga-T.
In the decades since B-Legit has produced a voluminous catalog of groundbreaking hip-hop. He has worked both as a solo artist and as one-half of a hip-hop duo with E-40. Though mainstream success has eluded the rapper, he is widely regarded as a visionary early pioneer of West Coast hip-hop, bridging the gap between the old-school and the new, and absolutely one of the best Bay Area rappers of all time.
9. Souls of Mischief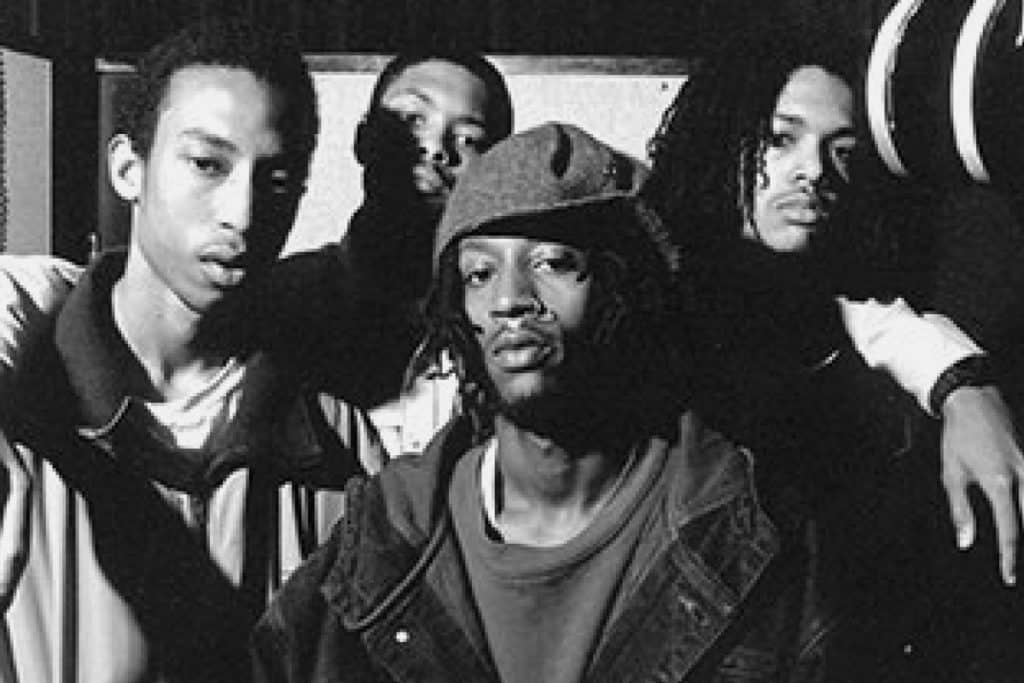 Discography: 93 'til Infinity (1993), No Man's Land (1995), Focus (1998), Trilogy: Conflict, Climax, Resolution (2000), Montezuma's Revenge (2009), There Is Only Now (2014)
As original members of Del The Funky Homosapien's influential Hieroglyphics hip-hop collective, A-Plus, Phesto, Opio and Tajai helped define the hippie rap vibe that would eventually become known as alt/hip-hop. Better known as Souls of Mischief, the quartet first caught the attention of the hip-hop world with their groundbreaking ensemble stoner-rap freestyle classic, 93 'til Infinity.
With that record the group paired old-school hip-hop technique with future philosophies and a chill weed-fueled vibe. In doing so they introduced a West Coast take on the psychedelic Earth vibes and organic boom-bap funk which were previously the exclusive purview of NYC crews like De La Soul and A Tribe Called Quest. Not only were Souls of Mischief important West Coast pioneers, they're cemented as one of the most important Bay Area rap acts of all time.
8. Spice 1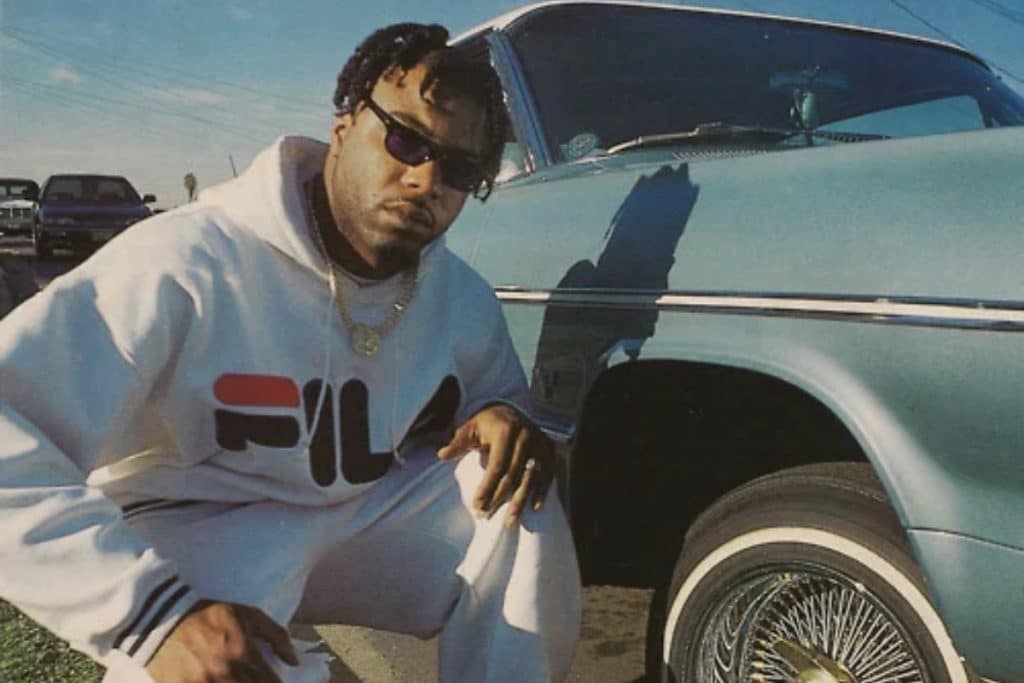 Discography: Spice 1 (1992), 187 He Wrote (1993), AmeriKKKa's Nightmare (1994), 1990-Sick (1995), The Black, Bossalini (1997), Immortalized (1999), The Last Dance(2000), Spiceberg Slim (2002), The Ridah (2004), Dyin' 2 Ball (2005), The Truth(2005), Haterz Nightmare (2015), Throne of Game (2017), Platinum O.G. (2019), This Is Thug World, Vol. 1 (2020)
Spice 1 has spent the past thirty years creating a low-key West Coast gangsta rap legacy. The Oakland rapper has defined the East Bay gangsta rap sound. He is known for melodic choruses, a smooth rhythmic flow and lyrical narratives of street-life in Oaktown.
In the mainstream, Spice is probably best known as the last artist to work with Tupac Shakur, the two friends and others spent Pac's last day on Earth in the studio recording track "Fame" from Shakur's album Better Dayz, but he had continued to produce an enormous amount of work over the past couple of decades.
7. 2Pac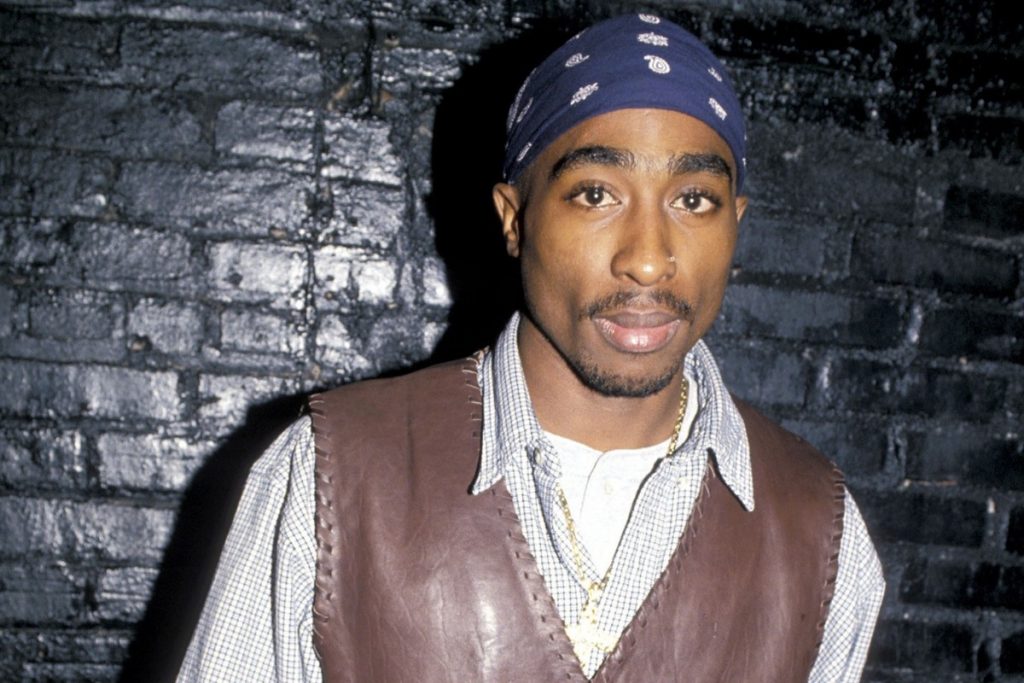 Discography: 2Pacalypse Now (1991), Strictly 4 My N.I.G.G.A.Z… (1993), Me Against the World (1995), All Eyez on Me (1996), The Don Killuminati: The 7 Day Theory (1996)
2Pac might rank higher overall on a list of greatest rappers of all time, but when it comes to representing the Bay Area, there are a few names ahead of him. Born in New York to Black Panther parents, young Tupac moved around the country a bit before the Shakur family settled in Oakland. From day one, 2Pac was fighting. Named for a revolutionary Incan leader, he seemed preordained to bring change to the world.
Once settled in the West Coast, a teenaged 2Pac got to work. He chose hip-hop as his medium of choice. In the years prior to his tragic murder in 1996, he became one of the biggest stars on the planet with three back-to-back classics dropped within a couple years of each other. His music addressed difficult societal issues head-on. Shakur was a fearless and defiant hero to millions, and ultimately gone too soon. While Pac may have had the most important as part of L.A.'s Death Row Records, it seemed like his happiest period was during the days of Digital Underground representing the Bay Area.
5. The Coup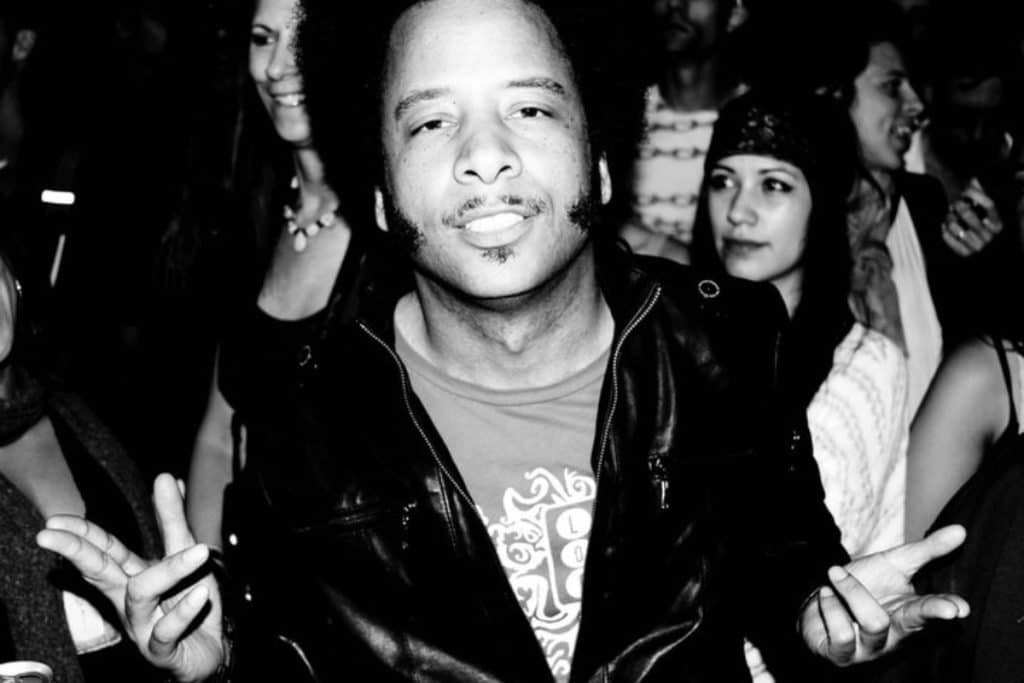 Discography: Kill My Landlord (1993), Genocide & Juice (1994), Steal This Album(1998), Party Music (2001), Pick a Bigger Weapon (2006), Sorry to Bother You(2012)
With little regard for musical trends or typical hip-hop tropes, Oakland's The Coup have carved a unique niche for themselves in the music world. Since their 1993 debut Kill My Landlord, the West Coast collective has been dropping smart and socially conscious rap over funk grooves, rock riffs and jazz-infused soul jams.
Led by rapper/producer Boots Riley, the Oakland group has been fighting the power since Chuck D shook the hip-hop world into action. The group has stayed true to their principals through all of the genre's permutations. In 2022 they remain one of the few truly radical voices in the genre, and absolutely one of the best Bay Area rap acts of all time.
6. Digital Underground
Discography: Sex Packets (1990), Sons of the P (1991), The Body-Hat Syndrome(1993), Future Rhythm (1996), Who Got the Gravy? (1998), ..Cuz a D.U. Party Don't Stop! (2008)
For two decades, Digital Underground made hip-hop history and spawned the careers of dozens of artists. Gregory "Shock G" Jacobs' crew is best known for their massive 1990 crossover hit, "The Humpty Dance". In addition, the group played a pivotal role in shaping the Bay Area hip hop sound
They helped pioneer the West Coast groove with early and frequent use of classic 70's funk samples, inspiring the likes of Dr Dre, Snoop Dogg and dozens of others. The group was also the first gig for future hip hop icon Tupac Shakur. While Digital Underground may have been too silly and light-hearted for the Pac to stick around for too long, they provided him with an important platform to launch his genre-changing rap career.
4. Mac Dre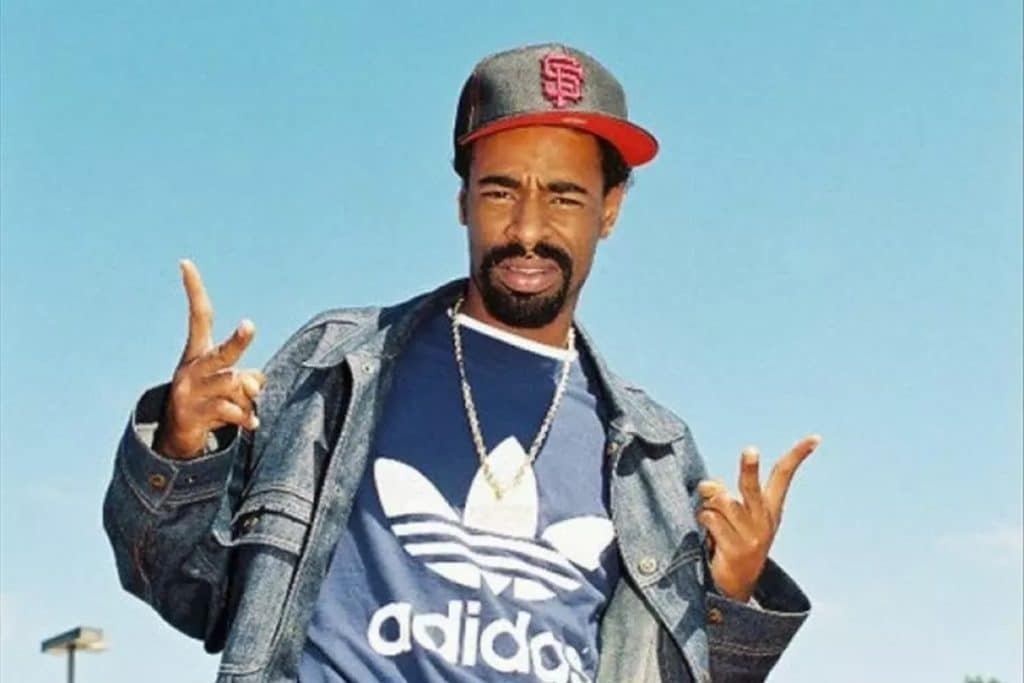 Discography: Young Black Brotha (1993), Stupid Doo Doo Dumb (1998), Don't Hate the Player, Hate the Game (1998), Rapper Gone Bad (1999), Heart of a Gangsta, Mind of a Hustla, Tongue of a Pimp (2000), Mac Dre's the Name (2001), It's Not What You Say… It's How You Say It (2001), Thizzelle Washington (2002), Al Boo Boo(2003), Ronald Dregan: Dreganomics (2004), The Genie of the Lamp (2004), The Game Is Thick, Vol. 2 (2004)
In his time on Earth, Mac Dre arguably had a bigger impact on the local Bay Area hip hop scene than any other single individual. As the founder and boss of independent record label Thizz Entertainment, Dre helped dozens of young San Francisco and Oakland hip-hop artists get their start.  
Before his still unsolved murder in 2004, Mac Dre spent 20 years producing a now legendary catalog of music. His music paired hard boom-bap beats with smart societal observations. Dre's rhymes were often critical of Northern California police, a fact that many think contributed to his questionable incarceration in 1992. Gone too soon when he was shot and killed in 2004, Mac Dre's legacy lives on as he is remembered as one of the greatest Bay Area rappers of all time.
3. Del the Funky Homosapien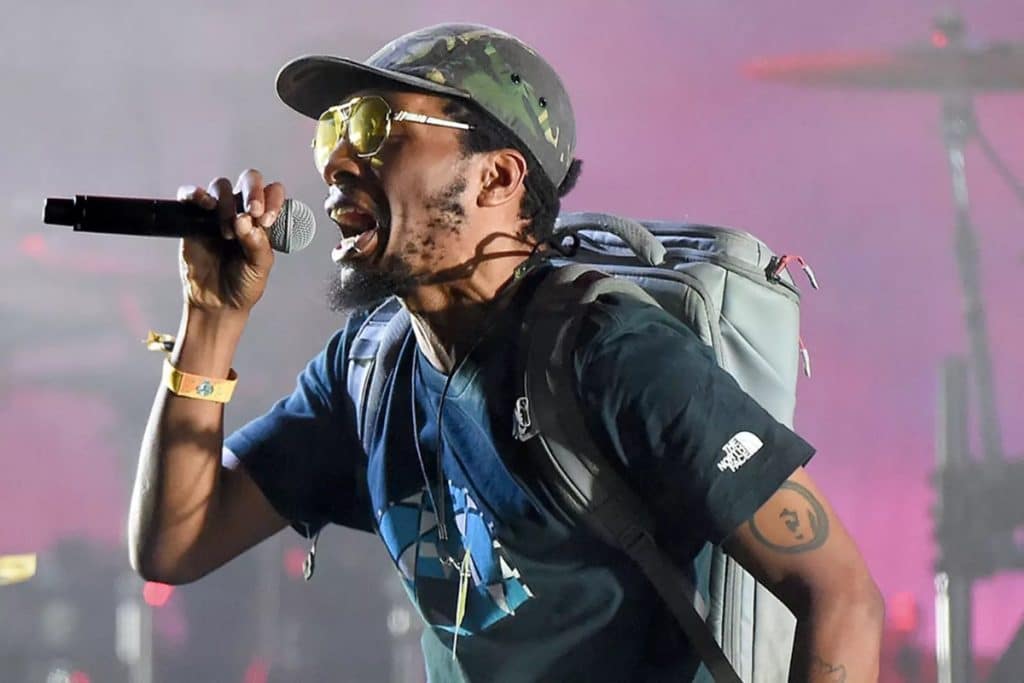 Discography: I Wish My Brother George Was Here (1991), No Need for Alarm (1993), Future Development (1997), Both Sides of the Brain (2000), Eleventh Hour (2008), Funk Man (The Stimulus Package) (2009), Automatik Statik (2009), It Ain't Illegal Yet(2010), Golden Era (2011), Root Stimulation (2012), Iller Than Most (2014)
Del the Funky Homosapien is one of the most creative and enigmatic characters in hip-hop. An underground icon for more than three decades, the rapper/producer has also recorded and performed as his sci-fi alter-ego, Deltron 3030. In both incarnations, the artist has established himself as a pioneer and leader of underground hip-hop.
Although he has never achieved the widespread crossover success of some of his peers, Del's space moods, organic grooves and old-school soul have earned the respect of hip-hop fans everywhere. His sound mixes multiple genres into a unique alt/hip-hop, and he has been a highly influential rapper in the underground scene over these past couple decades.
2. Too $hort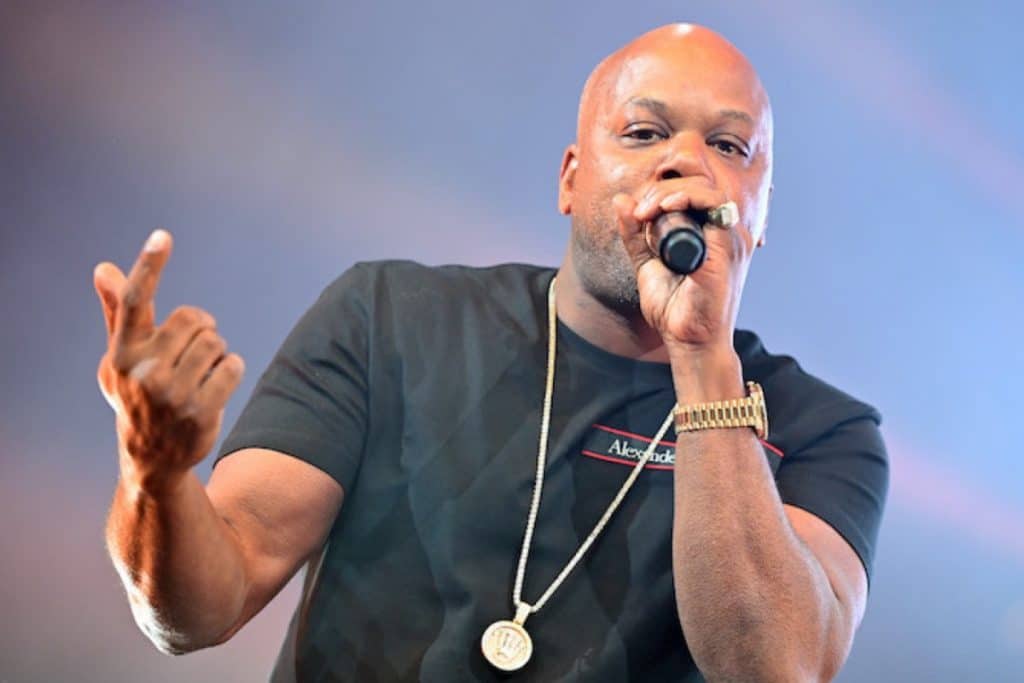 Discography: Don't Stop Rappin' (1985), Players (1987), Raw, Uncut & X-Rated (1987), Born to Mack (1987), Life Is…Too Short (1988), Short Dog's in the House(1990), Shorty the Pimp (1992), Get in Where You Fit In (1993), Cocktails (1995), Gettin' It (Album Number Ten) (1996), Can't Stay Away (1999), You Nasty (2000), Chase the Cat (2001), What's My Favorite Word? (2002), Married to the Game(2003), Blow the Whistle (2006), Get off the Stage (2007), Still Blowin' (2010), No Trespassing (2012), The Pimp Tape (2018), The Vault (2019)
In the 1980's, while New York rappers were establishing the foundation of East Coast hip-hop, Too $hort was doing the same for the West Coast.The Oakland hip-hop originator's impact on the genre rivals any of his peers from the five boroughs.
Throughout his career, the rapper, producer and record label owner (Up All Nite Records) has helped find and develop new talent. Though he moved to Atlanta later in his career, Too $hort's historical impact on the Bay area scene is immeasurable. He had a hand in shaping West Coast gangsta rap a decade before the mainstream caught on, and along with E-40, helped to define the independent hustle.
1. E-40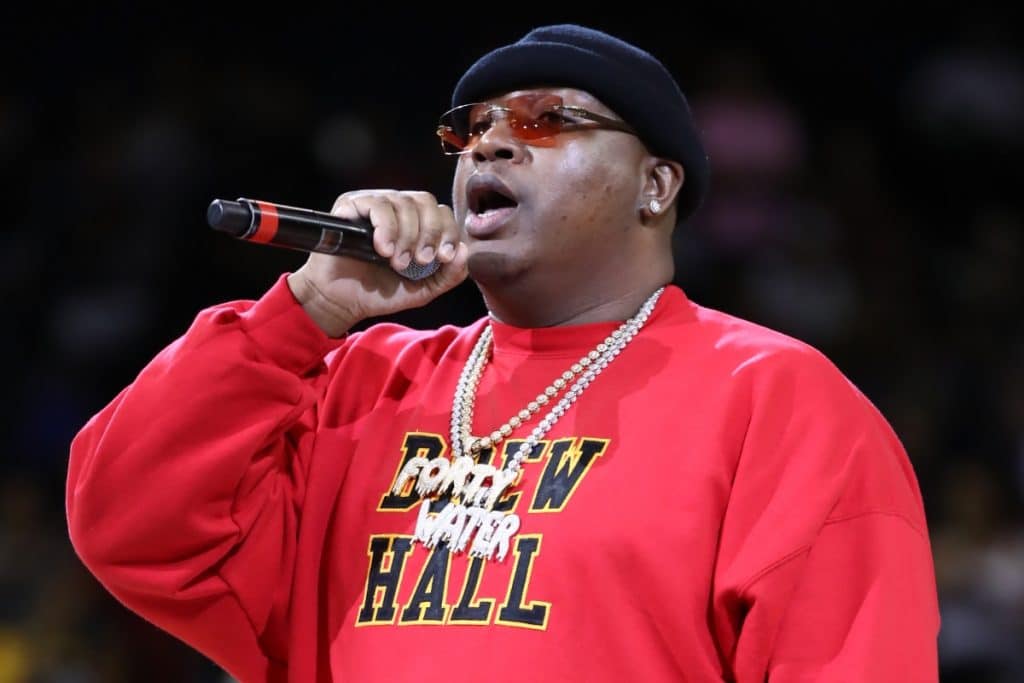 Discography: Federal (1993), In a Major Way (1995), Tha Hall of Game (1996), The Element of Surprise (1998), Charlie Hustle: The Blueprint of a Self-Made Millionaire(1999), Loyalty & Betrayal (2000), Grit & Grind (2002), Breakin' News (2003), My Ghetto Report Card (2006), The Ball Street Journal (2008), Revenue Retrievin': Day Shift (2010), Revenue Retrievin': Night Shift (2010), Revenue Retrievin': Overtime Shift (2011), Revenue Retrievin': Graveyard Shift (2011), The Block Brochure: Welcome to the Soil 1 (2012), The Block Brochure: Welcome to the Soil 2 (2012), The Block Brochure: Welcome to the Soil 3 (2012), The Block Brochure: Welcome to the Soil 4 (2013), The Block Brochure: Welcome to the Soil 5 (2013), The Block Brochure: Welcome to the Soil 6 (2013), Sharp On All 4 Corners: Corner 1 (2014), Sharp On All 4 Corners: Corner 2 (2014), The D-Boy Diary: Book 1 (2016), The D-Boy Diary: Book 2 (2016), The Gift of Gab (2018), Practice Makes Paper (2019)
One of the hardest working men in hip hop, since the early '90s E-40 has created a voluminous hip hop legacy built around hustle and grind. The Bay Area pioneer found early regional success with his family band The Click, a group featuring his sister Suga-T, brother D-Shot and cousin B-Legit, before taking things solo.
As a solo artist, E-40 has amassed one of the deepest catalogs in the music industry. He has collaborated with everyone from 2 Chainz and Fabolous to Kendrick Lamar and Lil Jon. Throughout his career he has developed emerging stars via his label Sick Wid It Records. He has also set an example as a businessman, expanding his brand into industries far outside of music, into energy water, cognac, and takeaway food. One of the pioneers of the independent hip hop movement, E-40 is absolutely the greatest Bay Area rapper of all time.
The post The Top 10 Best Bay Area Rappers of All Time appeared first on Beats, Rhymes & Lists.
The Top 25 Best White Rappers of All Time
White MCs haven't had the easiest time in hip hop. For every step forward that white rappers were able to take in hip hop culture, there was usually a culture vulture waiting in the wings ready to exploit the music.
For every Beastie Boys, or Aesop Rock, or Eminem pushing hip hop music forward, there was usually a Vanilla Ice, Iggy Azalea or Riff Raff dragging shit down. But that's all good, over the long-run, real recognises real, and there have been enough great white rappers throughout history to validate their standing in the culture.
From Eminem, El-P and Paul Wall, to Aesop Rock, Sage Francis and Mac Miller, there are top 25 best white rappers of all time.
25. R.A. the Rugged Man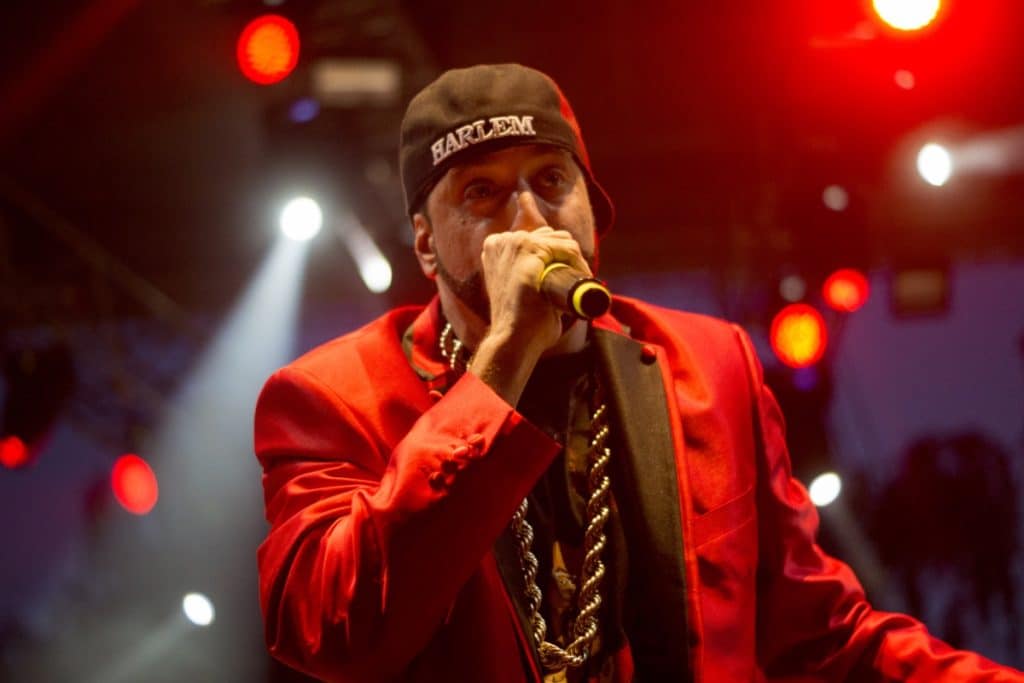 Discography: Die, Rugged Man, Die (2004), Legends Never Die (2013), All My Heroes Are Dead (2020)
R.A. the Rugged Man never fails to impress, with an otherworldly rhyming ability which makes for some of the most complex and dense verses in hip hop. Although he has a small catalogue, he's well-respected for his longevity as an MC, maintaining his keen sense of lyricism and drive to create colourful and unique hip hop from the '90s to today.
24. NF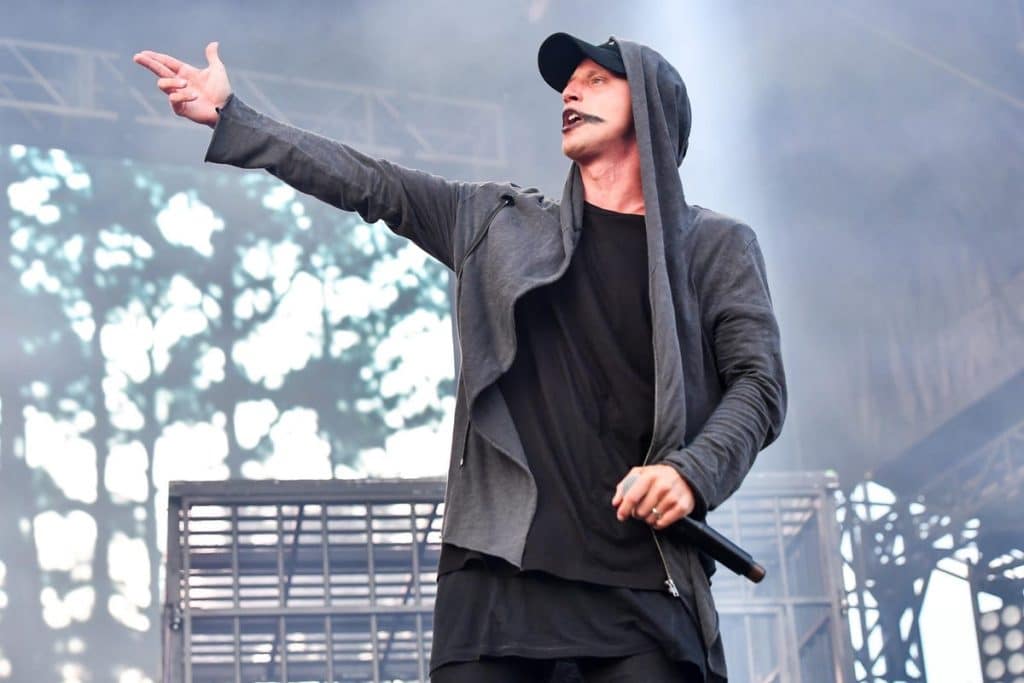 Discography: Moments (2010), Mansion (2015), Therapy Session (2016), Perception (2017), The Search (2019)
NF wears his influences on his sleeves – most notably Eminem – but that's not to say he doesn't have his own sound. He's a rapper whose strongest attribute is his lyricism, telling vivid and brutally honest stories about his life with a snappy and aggressive delivery that makes him the focus of any track. With multiple songs topping the charts, he's a rapper whose honesty has never limited his success.
23. Bubba Sparxxx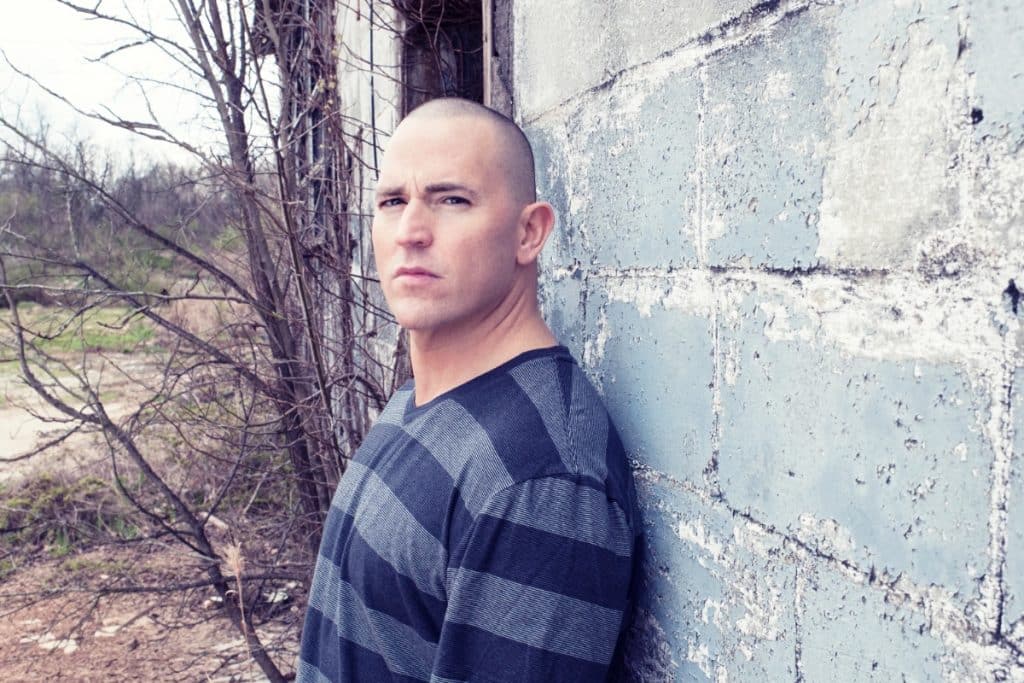 Discography: Dark Days, Bright Nights (2001), Deliverance (2003), The Charm (2006), Pain Management (2013), Made on McCosh Mill Road (2014), Rapper From the Country (2018), King of Crap (2020), Life Is Serious (2022)
Bubba Sparxxx embraces the funk and country influences of the South. While many white rappers follow the same route as Eminem, Bubba is in his own lane, with a nonchalant style of rapping which adapts well to all sounds from country-rap fusions to club bangers. His versatility, coupled with his Southern influences, make for a refreshing sound seldom heard in white rappers.
22. Asher Roth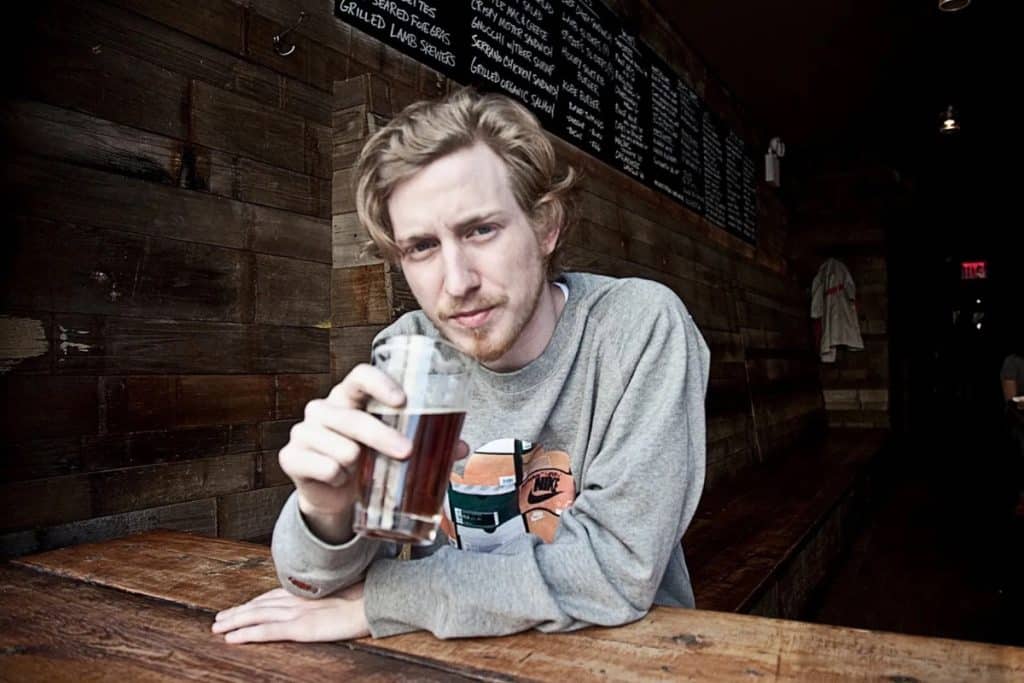 Discography: Asleep in the Bread Aisle (2009), RetroHash (2014), Flowers on the Weekend (2020)
Asher Roth debuted in 2009 with his hit single, "I Love College". With that introduction, it displays what makes Asher's music unique. He fully embraces his out-of-place nature in hip hop, using his music to highlight his playful personality and describe his life rather than to latch onto a popular sound for the money. It's that authenticity and genuineness that makes his music worthwhile, and cements him as one of the greatest white rappers to ever do it.
21. G-Eazy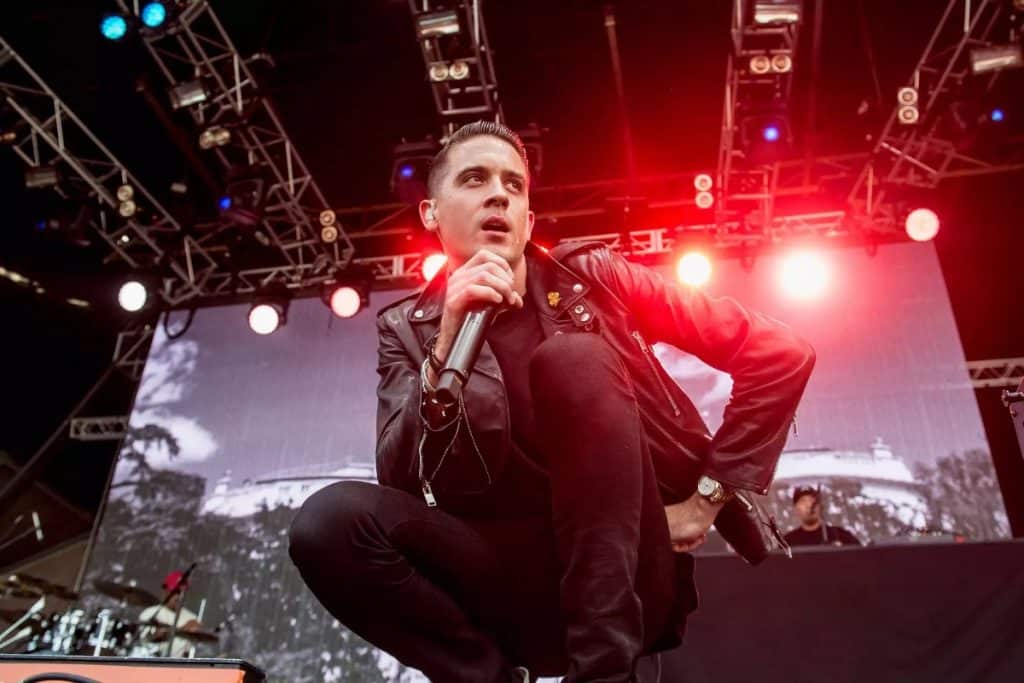 Discography: The Epidemic LP (2008), Must Be Nice (2012), These Things Happen (2014), When It's Dark Out (2015), The Beautiful & Damned (2017), These Things Happen Too (2021)
G-Eazy is a rapper who has drifted away from hip hop over time towards a more poppy sound. When it comes to his hip hop origins, however, it's easy to see why he topped the charts. With a slick delivery and lyrics about sex, drugs, and partying, his music is made for the club, with irresistibly likable hooks and an ear for catchy beats.
20. Machine Gun Kelly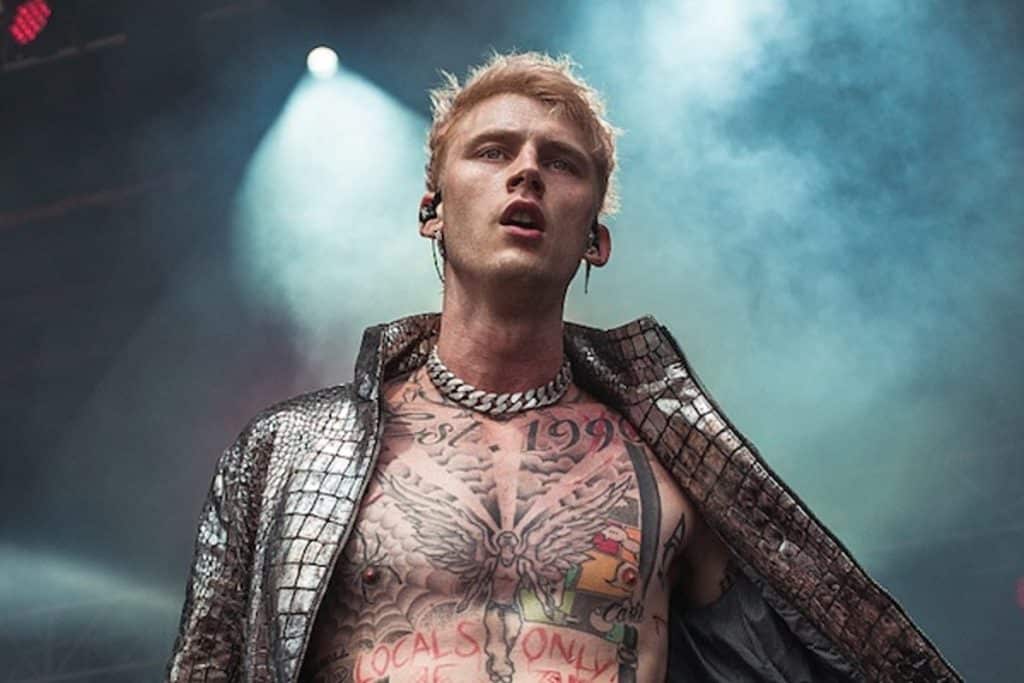 Discography: Lace Up (2012), General Admission (2015), Bloom (2017), Hotel Diablo (2019), Tickets to My Downfall (2020), Mainstream Sellout (2022)
More recently, Machine Gun Kelly has transitioned from hip hop to pop-punk, but he still maintains a core fanbase for his take on emo rap. He's got a rugged energy to his voice, complementing his abrasive, rock-inspired production. Hopping from gritty emo rap to melodic pop rap, he's versatile, adapting well to all types of sounds.
19. Russ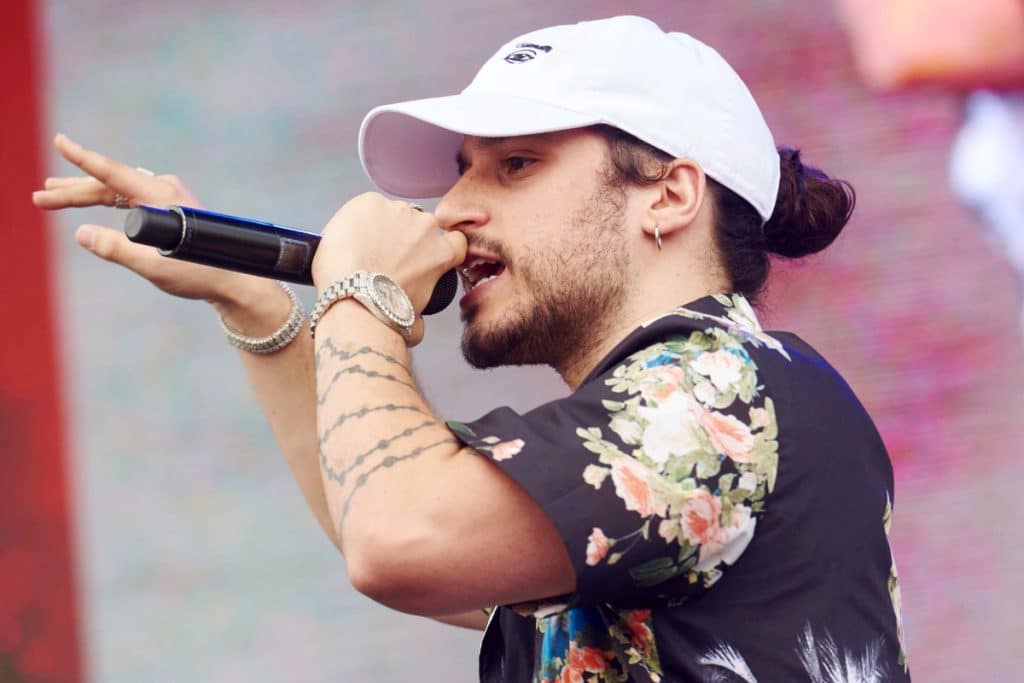 Discography: There's Really a Wolf (2017), Zoo (2018), Shake the Snow Globe (2020), Chomp 2 (2021)
Russ has a laidback and melodic style, making his music instantly catchy. While he may not have the most diverse flows or the hardest beats, he thrives on the melancholic and poppy sound he's forged for himself. Rapping over stripped back and poignant production, his brand of moody pop-rap allows him to show off his effortless fusion of rapping and singing.
18. Rittz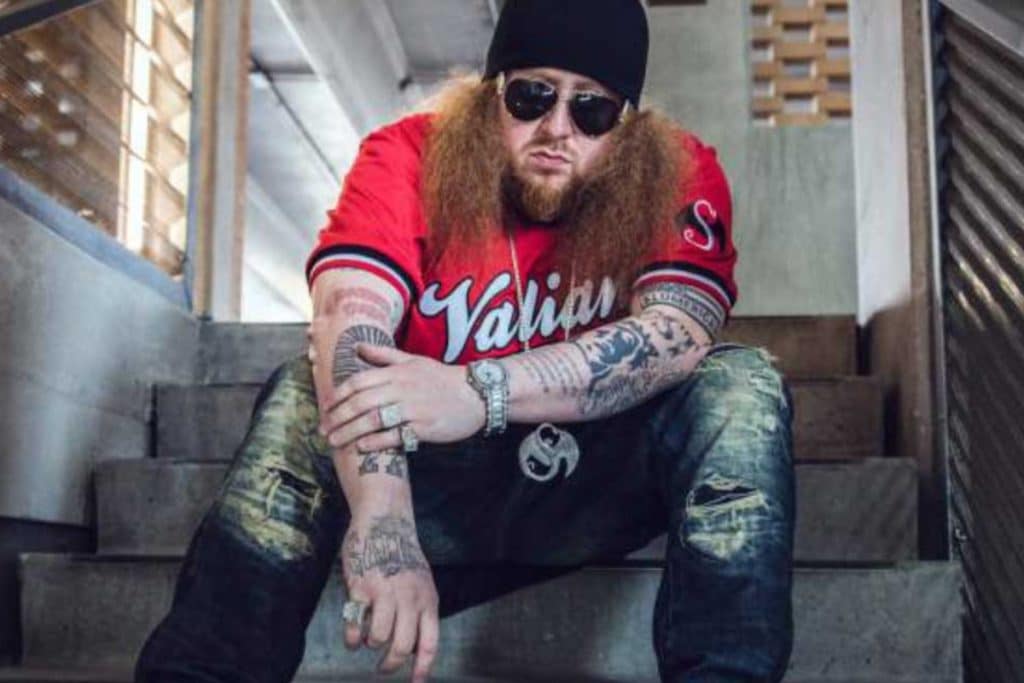 Discography: The Life and Times of Jonny Valiant (2013), Next to Nothing (2014), Top of the Line (2016), Last Call (2017), Put a Crown on It (2019), Picture Perfect (2020), Rittzmas (2020), S.O.S. (2021)
Since his 2013 debut The Life and Times of Jonny Valiant, Rittz has embraced the glamorous sound of trap music. He's no stranger to autotune, often using it to give his voice a metallic quality as he raps over chattering hi-hats and looping samples. When he isn't using autotune, he sounds determined and cold, creating an intriguing contrast between his poppy hits and hard-hitting deep cuts.
17. Necro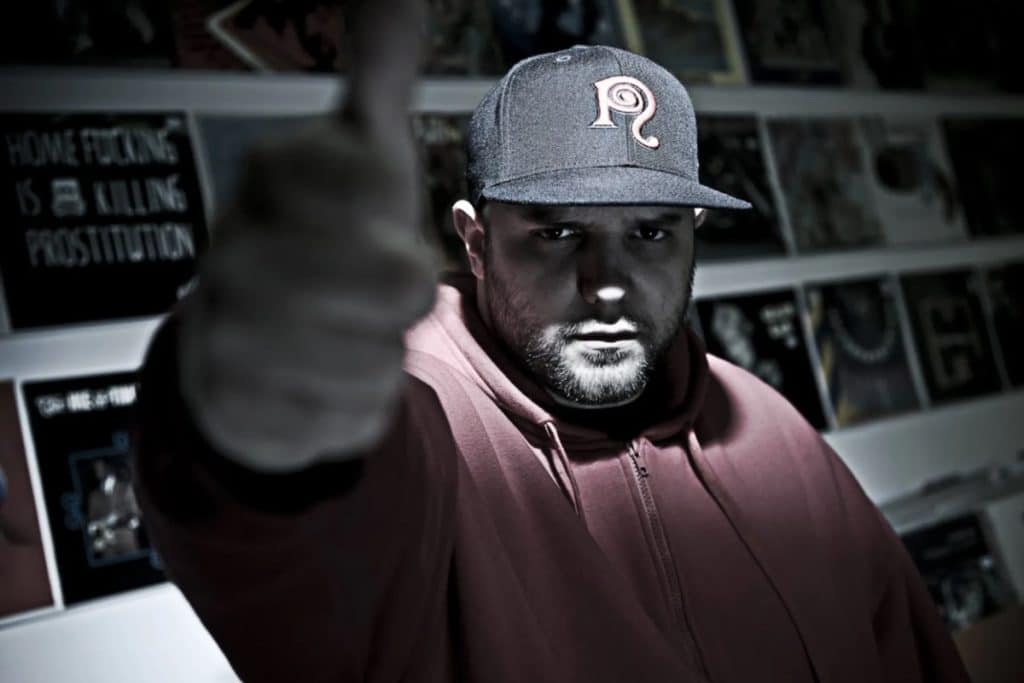 Discography: I Need Drugs (2000), Gory Days (2001), The Pre-Fix for Death (2004), The Sexorcist (2005), Death Rap (2007), Die (2010), Murder Murder Kill Kill (2012), The Notorious Goriest (2018)
Necro has one of the most unique sounds in hip hop, having coined the term "Death Rap" to describe his blend of horrorcore rap and death metal. His gruesome lyrics of murder and death may not appeal to everyone, but nobody can deny the effort he puts in, with a lengthy catalogue of horrorcore albums and a ruthless style he's maintained for upwards of twenty years.
16. Lil Peep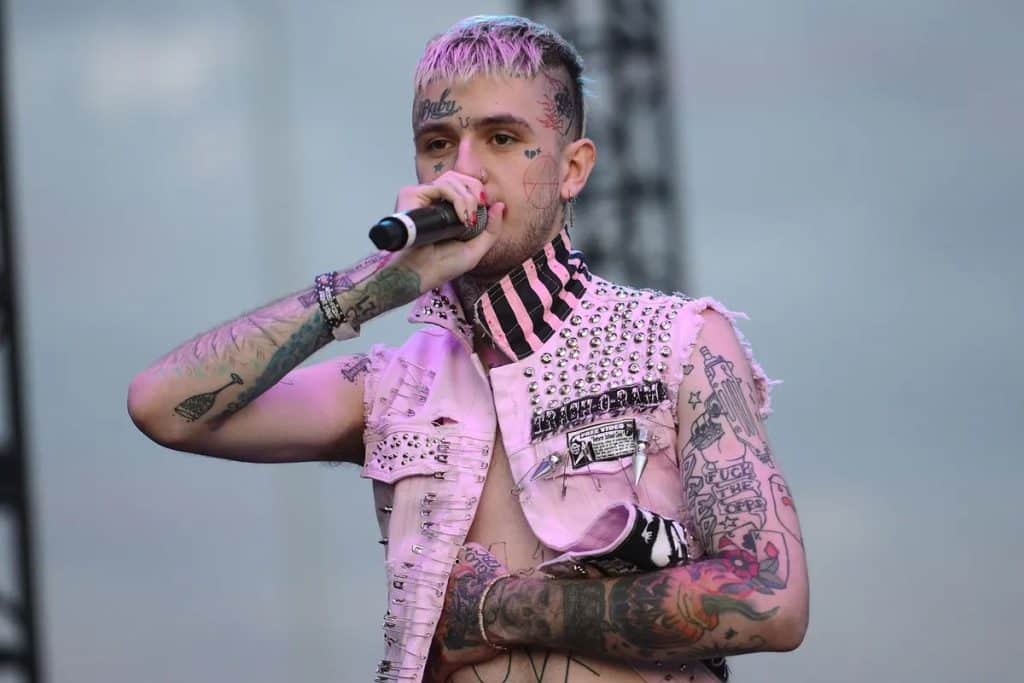 Discography: Come Over When You're Sober, Pt. 1 (2017), Come Over When You're Sober, Pt. 2 (2018)
Lil Peep embodied emo rap, putting a dark twist on melodic hip hop. What made his music so captivating was his vulnerability, being unafraid to speak at length about his struggles with depression and addiction. Peep was never afraid to sing either, with a moody tone that encapsulated all the pain and struggle in his life. Highly influential in his own unique way, Peep is cemented as one of the best white rappers of all time.
15. Macklemore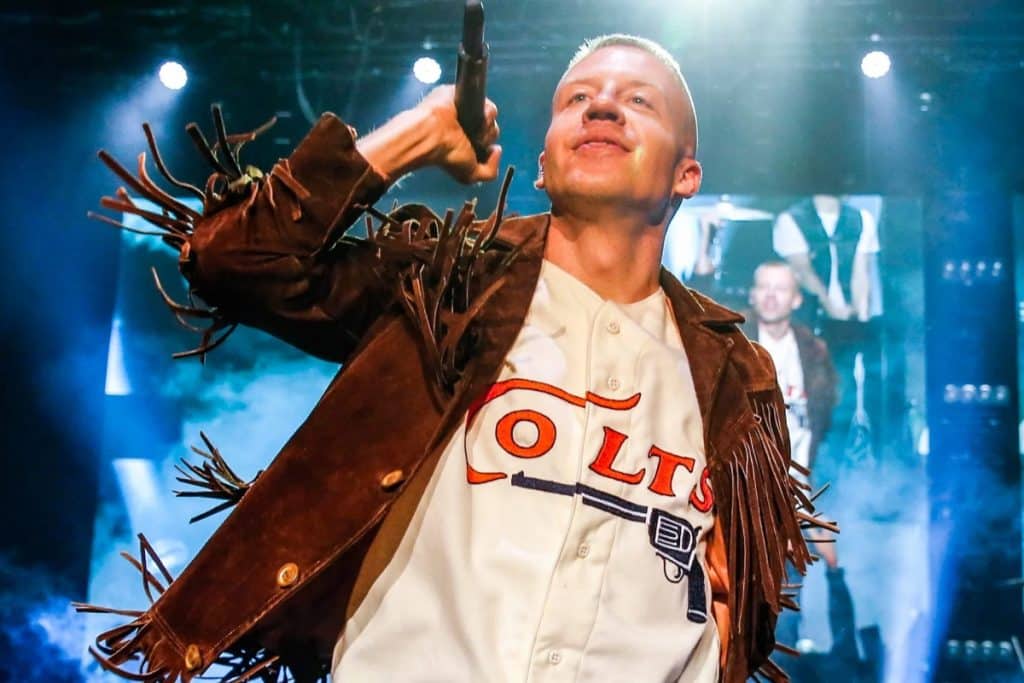 Discography: The Language of My World (2005), The Heist (with Ryan Lewis) (2012), This Unruly Mess I've Made (with Ryan Lewis) (2016), Gemini (2017)
Macklemore dominated the last decade with hits like "Thrift Shop", "Can't Hold Us", and "Glorious", defining the sound of mainstream hip hop in the early 2010s. He's a smooth rapper with enough confidence to make any track a hit, but his real talent is in his hook-making ability and artist curation, bringing together talents to make some of the most famous and memorable songs in recent history. While some critics may deride him for his over-the-top earnestness, it's very clear that Seattle rapper has a deep love for hip hop culture, and no-one can ever take that away from him.
14. Yelawolf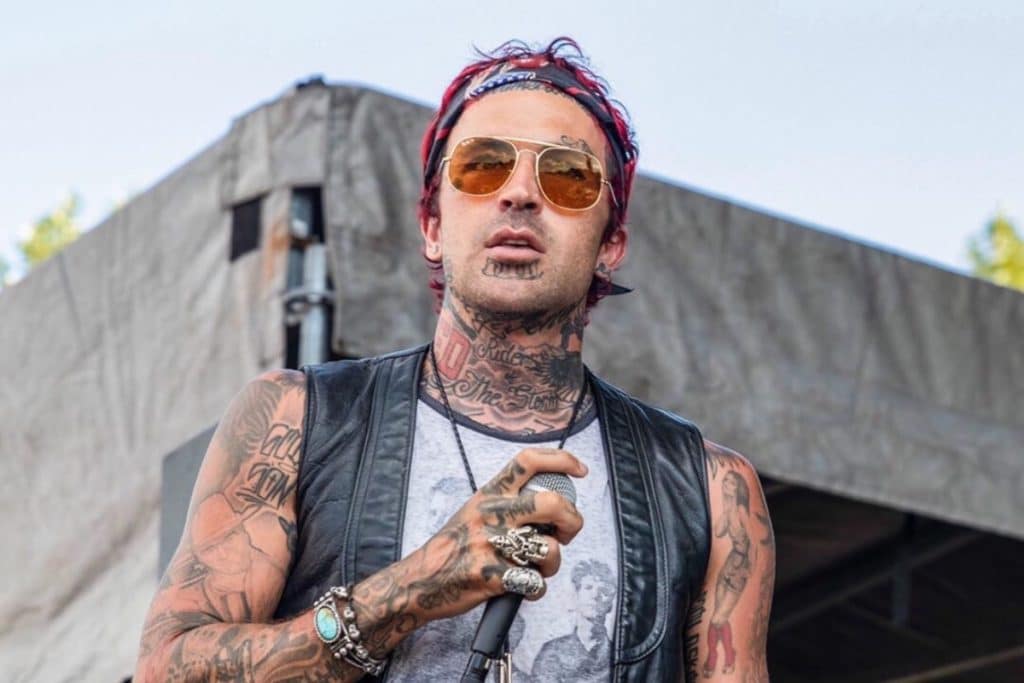 Discography: Creek Water (2005), Radioactive (2011), Love Story (2015), Trial by Fire (2017), Trunk Muzik III (2019), Ghetto Cowboy (2019), Mud Mouth (2021)
Born in Alabama and raised in Tennessee, Yelawolf embodies the swagger of the South, incorporating the flashy sound of trap into his projects while maintaining a high standard of technical ability. On top of his high energy, Yelawolf has an effortless flow, switching it up on every track as he raps over bombastic, Bling Era-esque production. He knows how to make a crowd move, and that confidence is never missing in his braggadocious music.
 13. Cage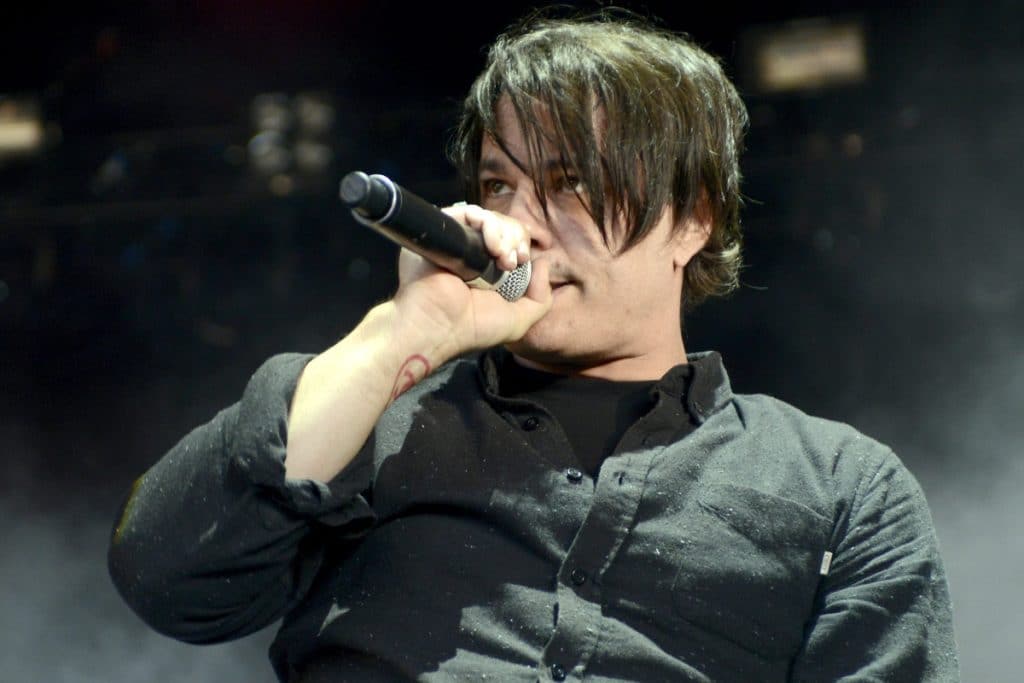 Discography: Movies for the Blind (2002), Hell's Winter (2005), Depart from Me (2009), Kill the Architect (2013), Book ov Sam: Infernal Depths (2018), Infernal Depths (2019), Death Miracles (2020)
After a childhood of abuse and trauma, hip hop has become a form of therapy for Cage. He uses his music to speak his mind and reflect on his troubled past, making for some of the most heart-wrenching music in the genre. As part of the Definitive Jux label, he helped push a wave of innovative and introspective hip hop, showcased in his vicious and grimy debut, Movies For The Blind.
12. Sage Francis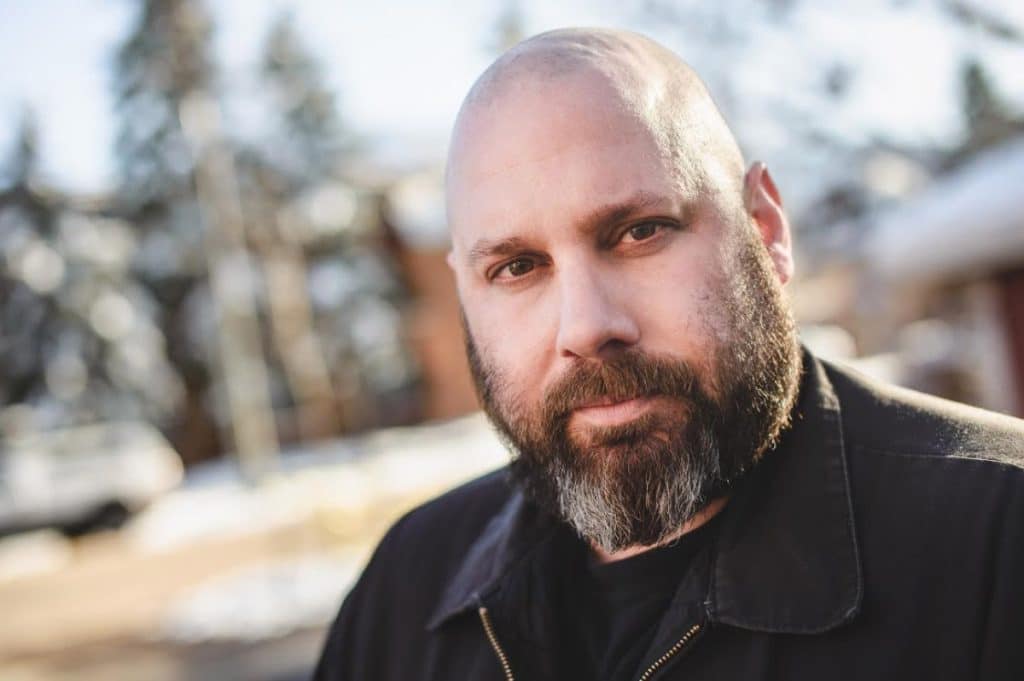 Discography: Voice Mail Bomb Threat with Art Official Intelligence (1998), Personal Journals (2002), Hope (with Joe Beats, as Non-Prophets) (2003), A Healthy Distrust (2005), Human the Death Dance (2007), Life (2010), Copper Gone (2014), Season 1 (with B. Dolan, as Epic Beard Men) (2018), This Was Supposed To Be Fun (with B. Dolan, as Epic Beard Men) (2019)
Sage Francis is difficult to compare to any other rapper, with a theatrical flare to his style where he shifts from rapping to singing over a range of lush and serene beats. His biggest strength is his lyricism, with the remarkable ability to articulate his problems with himself and society with such creative wordplay and effortless rhymes.
11. Your Old Droog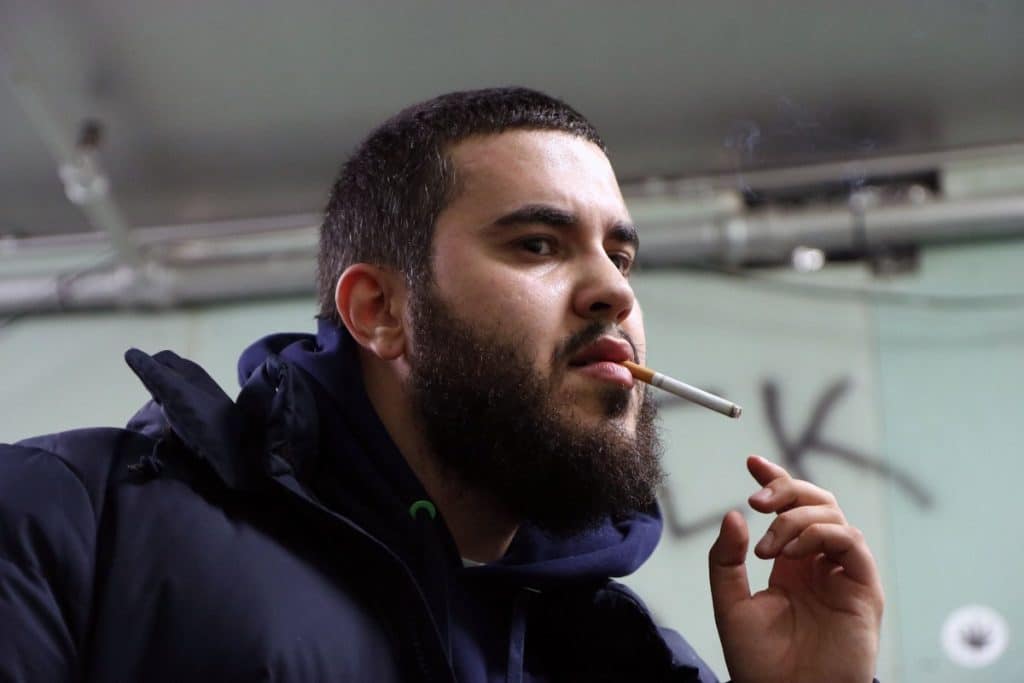 Discography: Your Old Droog (2014), Packs (2017), It Wasn't Even Close (2019), Transportation (2019), Jewelry (2019), Dump YOD: Krutoy Edition (2020), TIME (2021), Space Bar (2021), Tha Wolf on Wall St. (with Tha God Fahim) (2021), Tha YOD Fahim (with Tha God Fahim) (2021), Tha Wolf on Wall St. 2: The American Dream (with Tha God Fahim) (2022)
Your Old Droog has more output each year than some rappers could hope to release in a decade. While his voice is often compared to Nas, the music itself is far different. Droog has a witty pen, balancing comedy with incredible wordplay over gritty and cold production. With the number of projects he has, it's admirable how consistent Droog remains. Over the past few years, the Brooklyn rapper has significantly amped up his output, determined to get his respect in this rap game.
10. Action Bronson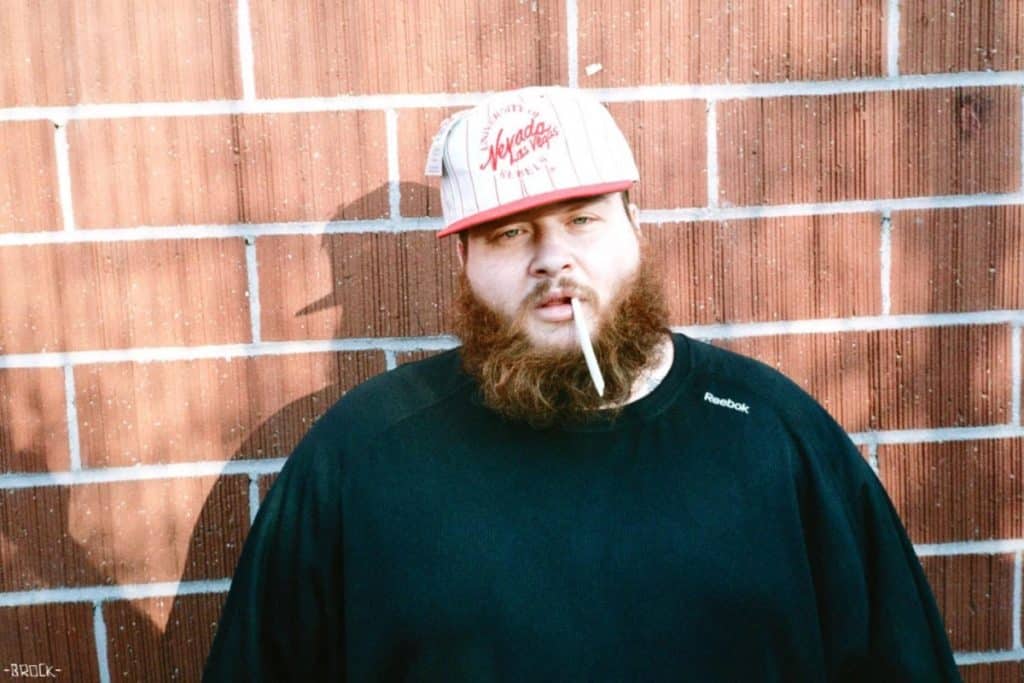 Discography: Dr. Lecter (2011), Well-Done (2011) (with Statik Selektah), Mr. Wonderful (2015), Blue Chips 7000 (2017), White Bronco (2018), Only for Dolphins (2020), Cocodrillo Turbo (2022)
Hailing from Flushing, Queens, deep in the heart of New York, Action Bronson exudes the confidence and lyrical skillset of a '90s rap legend. While comparisons have been done to death about the similarities between Action and Ghostface's voice, it's actually in their absurdist flow and rewind-worthy delivery that really sets them apart from everyone else. Action's presence on the mic is second to none, and that's one of the many reasons that make him amongst the best white rappers ever.
9. Brother Ali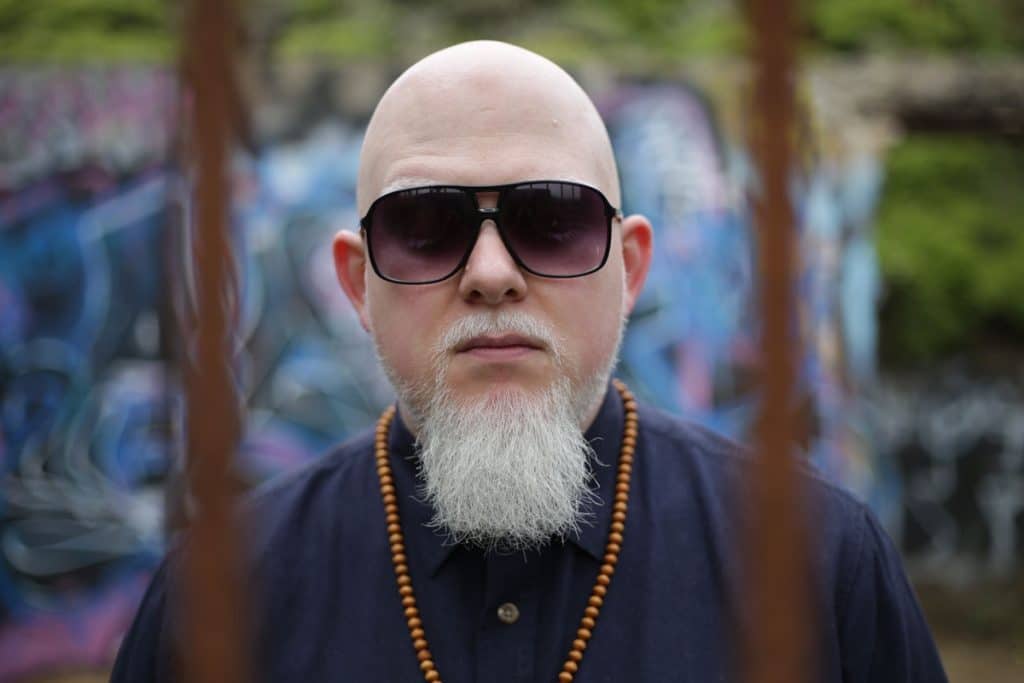 Discography: Rites of Passage (2000), Shadows on the Sun (2003), The Undisputed Truth (2007), Us (2009), Mourning in America and Dreaming in Color (2012), All the Beauty in This Whole Life (2017), Secrets & Escapes (2019)
From Rites of Passage in 2000 to Brother Minutester, Vol. 1 in 2021, Brother Ali's longevity is remarkable. Ali is a known activist for racial equality and change, and those politics bleed into his lyrics and make for some powerful and hopeful hip hop. With his upbeat tone and delivery, he's a rapper unafraid to tackle controversial subjects, but he always does so with humour and charisma.
8. Slug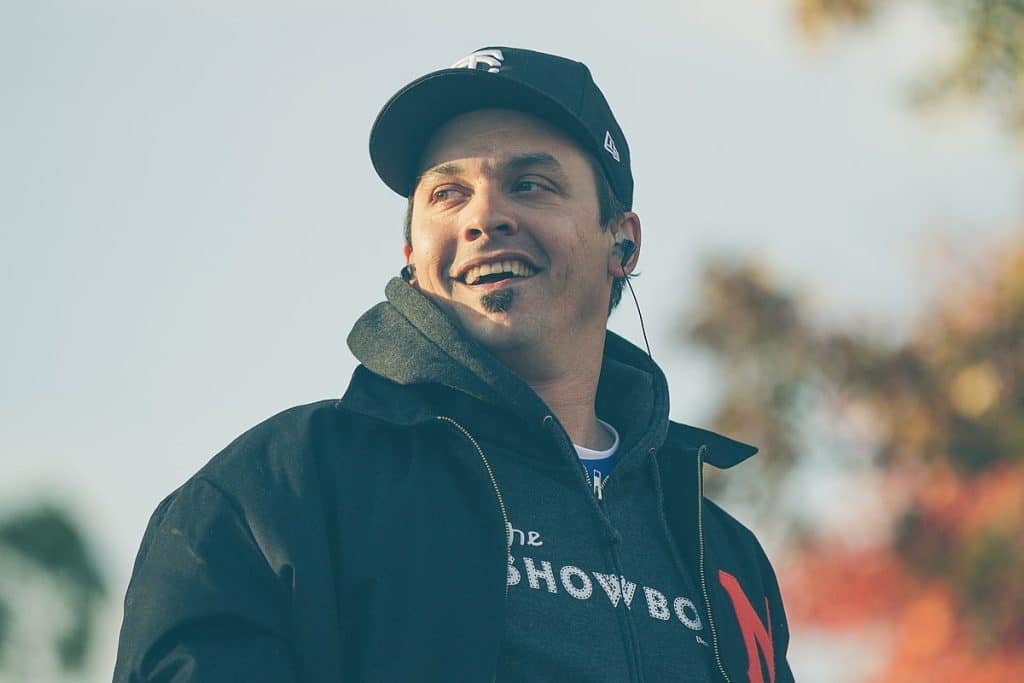 Discography: Overcast! (1997), God Loves Ugly (2002), Seven's Travels (2003), You Can't Imagine How Much Fun We're Having (2005), When Life Gives You Lemons, You Paint That Shit Gold (2008), The Family Sign (2011), Southsiders (2014), Fishing Blues (2016), Mi Vida Local (2018), Whenever (2019), The Day Before Halloween (2020), WORD? (2021)
Slug is a master of storytelling, rapping through a number of different personas and often using metaphor to describe past relationships and struggles with love. It's this imaginative sense of writing that makes him stand out from other rappers, using his pen to the fullest in the group Atmosphere who dropped quality records like God Loves Ugly and, as recent as 2021, WORD?.
7. Vinnie Paz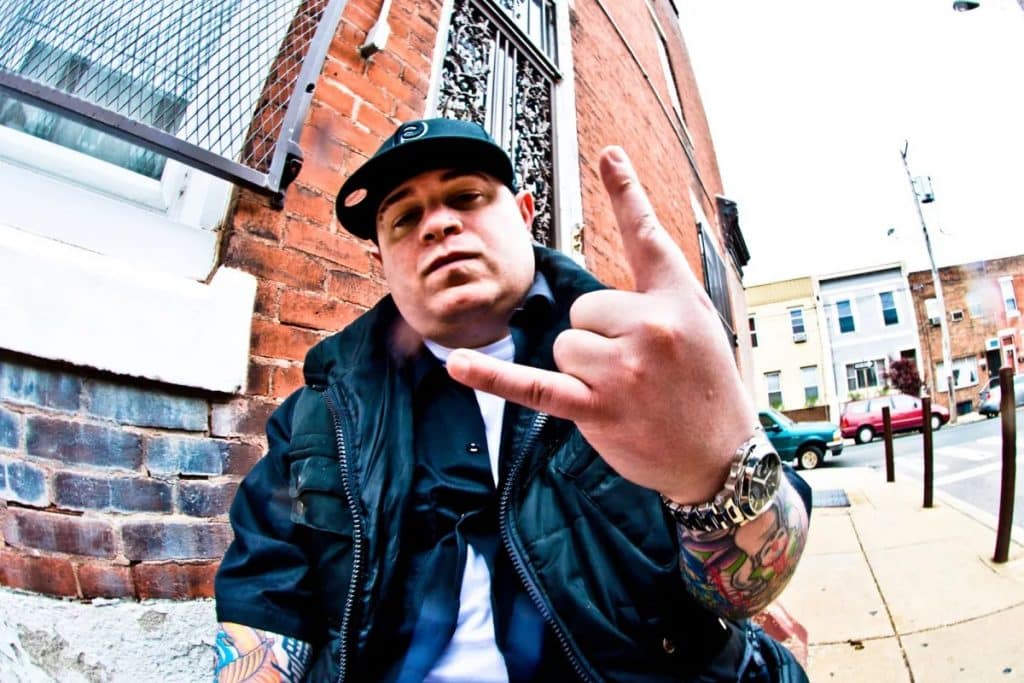 Discography: The Psycho-Social, Chemical, Biological & Electro-Magnetic Manipulation of Human Consciousness (1997), Violent by Design (2000), Visions of Gandhi (2003), Legacy of Blood (2004), Servants in Heaven, Kings in Hell (2006), A History of Violence (2008), Season of the Assassin (2010), Violence Begets Violence (2011), God of the Serengeti (2012), The Thief and the Fallen (2015), The Bridge and the Abyss (2018), The Cornerstone of the Corner Store (2016), The Pain Collector (2018), As Above So Below (2020), The Funeral and the Raven (2021), Burn Everything That Bears Your Name (2021), Tortured In The Name of God's Unconditional Love (2022)
Vinnie Paz has a raspy voice, always performing with a rage in his tone that dominates every track he's featured on. His subject matter is diverse, but most notable are his tracks about gruesome violence, where Paz describes vividly the way he will torture his victims. The sheer amount of anger he conveys is amplified by the abrasive hardcore production he uses, making for an unforgettable performance.
6. Paul Wall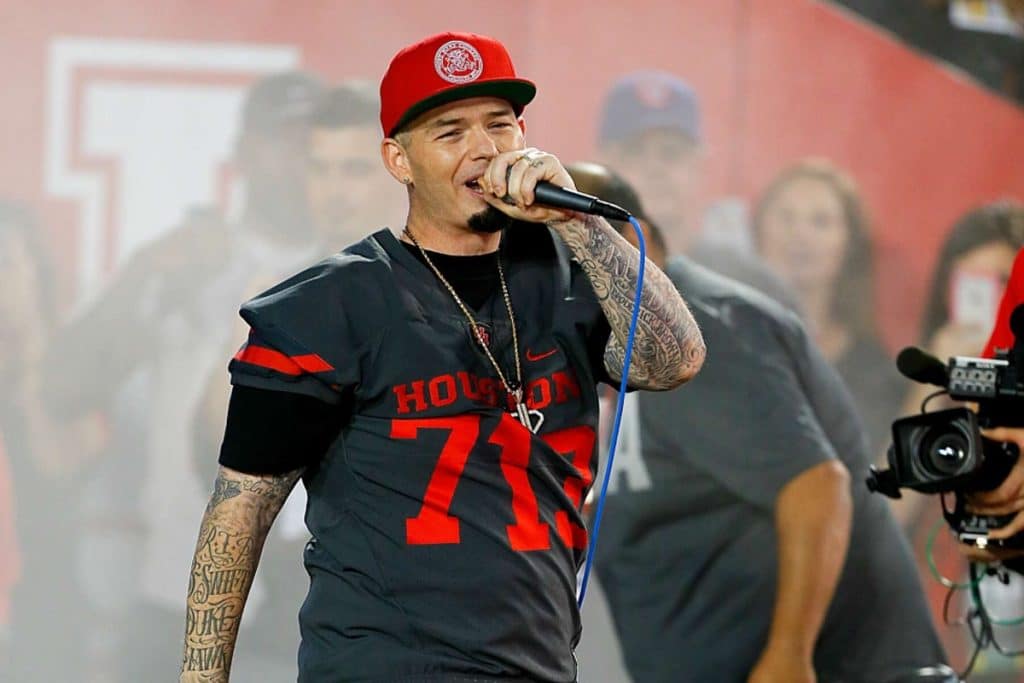 Discography: Get Ya Mind Correct (with Chamillionaire) (2002), Chick Magnet (2004), The Peoples Champ (2005), Controversy Sells (with Chamillionaire) (2005), Get Money, Stay True (2007), Fast Life (2009), Heart of a Champion (2010), #Checkseason (2013), The Po-Up Poet (2014), Slab God (2015), Houston Oiler (2016), The Legalizers: Legalize or Die, Vol. 1 (with Baby Bash) (2016), Diamond Boyz (with C Stone) (2017), Bounce Backs over Setbacks (2018), The Legalizers, Vol. 2: Indoor Grow (with Baby Bash) (2018), Give Thanks (with Statik Selektah) (2019), Mind over Matter (2020), Slab Talk (with Lil' Keke) (2020), Subculture (2020), Hall of Fame Hustler (2021), Start 2 Finish (with Termanology) (2022)
Paul Wall debuted in the chopped and screwed scene, inspired by DJ Screw to push the sound forward for the Swishahouse label. In his solo work, Paul fuses the chopped and screwed sound with the party anthem glamour of Southern hip hop, making for a strange but hard-hitting blend of styles. With his nonchalant tone, he contrasts well against his warped choice of production. While he came up in the mid-2000s as part of the Houston takeover, it's Paul Wall's consistency and longevity that really puts him in the upper echelon of white rappers.
5. Mac Miller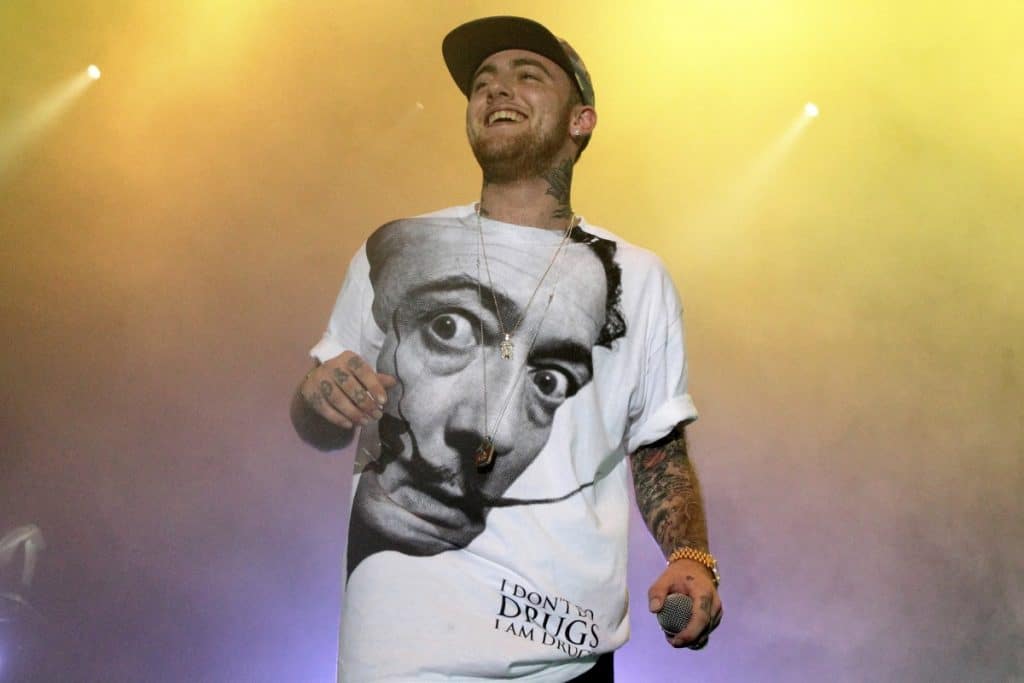 Discography: Blue Slide Park (2011), Watching Movies with the Sound Off (2013), GO:OD AM (2015), The Divine, Feminine (2016), Swimming (2018), Circles (2020)
The late, great Mac Miller had a witty sense of writing coupled with a relaxed style of delivery, making for a cryptic yet accessible sound few could resist. The Pittsburgh's rapper blend of hip hop, soul, and jazz was incredible, with albums like Swimming and Faces containing some of the most soothing and beautiful songs to ever grace hip hop. Gone too soon, Mac's skills and achievements continue to be celebrated. 
4. Beastie Boys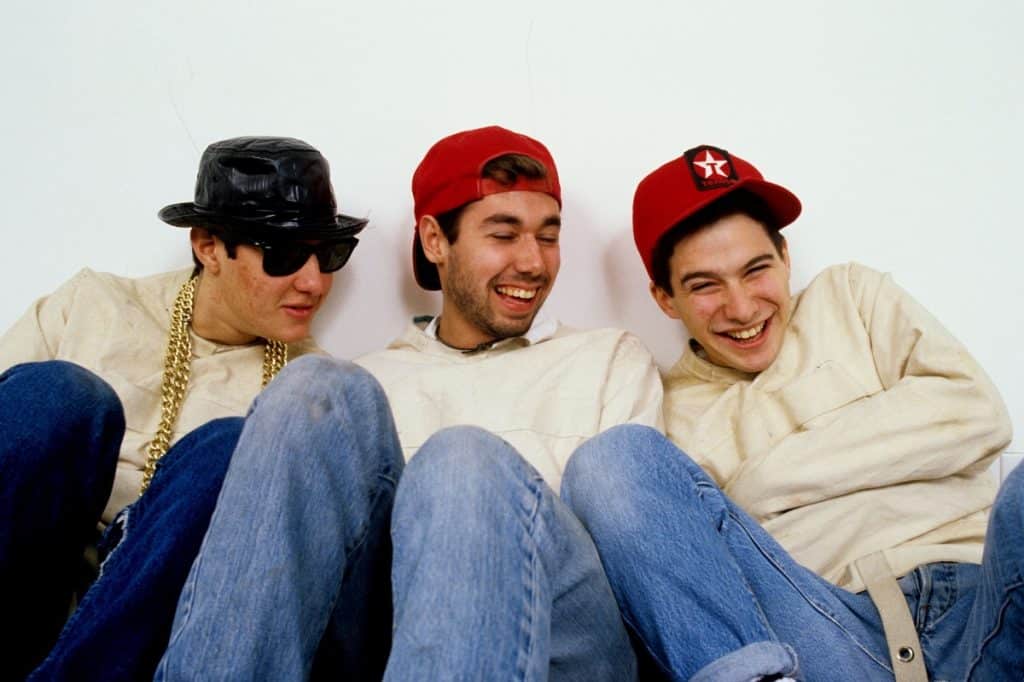 Discography: Licensed to Ill (1986), Paul's Boutique (1989), Check Your Head (1992), Ill Communication (1994), Hello Nasty (1998), To the 5 Boroughs (2004), The Mix-Up (2007), Hot Sauce Committee Part Two (2011)
Beastie Boys are among the most important groups in hip hop history. Their brash and carefree rap rock sound is instantly recognisable – even in their deep cuts – because no band quite had the same charisma and explosive sound as them. The chemistry between each member – hyping each other up and chanting about partying – is legendary and has yet to be replicated in any other hip hop act. The youth and passion resonates in every single track, even on their 2011 album.
3. Aesop Rock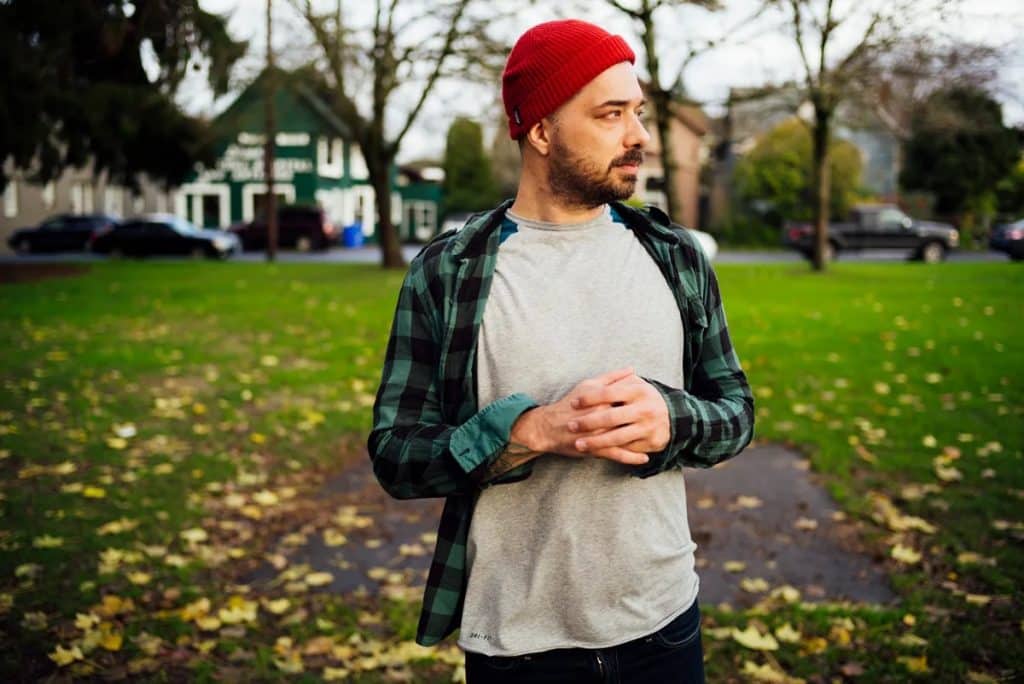 Discography: Music for Earthworms (1997), Float (2000), Labor Days (2001), Bazooka Tooth (2003), None Shall Pass (2007), Skelethon (2012), The Impossible Kid (2016), Spirit World Field Guide (2020), Garbology (with Blockhead) (2021)
One of the greatest underground rappers of all time, Aesop Rock has a one-of-a-kind sense of lyricism, boasting one of the biggest vocabularies in hip hop which make his cryptic verses so impressive. He's a natural creative, from his masterful storytelling on Labor Days to his otherworldly concept album Spirit World Field Guide. With his wild imagination and incredible pen to articulate it, Aesop is a master at his craft. 
2. El-P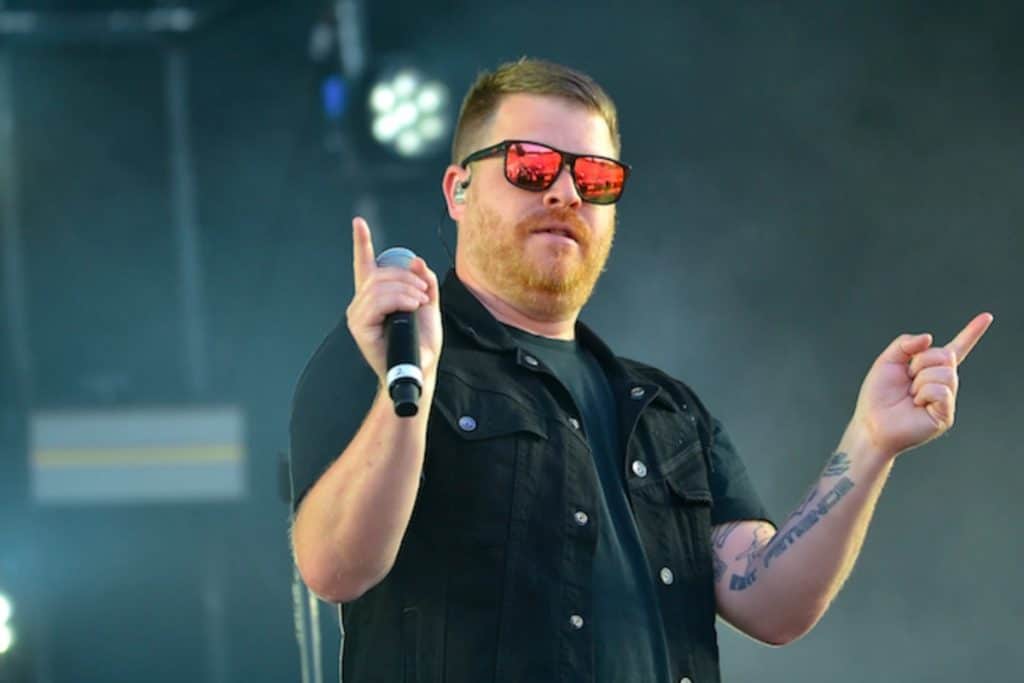 Discography: Funcrusher (1996), Funcrusher Plus (1997), Fantastic Damage (2002), High Water (2004), I'll Sleep When You're Dead (2007), Cancer 4 Cure (2012), Run the Jewels (2013), Run the Jewels 2 (2014), Run the Jewels 3 (2016), RTJ4 (2020)
El-P is an underground GOAT contender. From his start in Company Flow to his modern work in Run the Jewels, the quality of his work has never wavered. He's an MC with a fierce flow and poignant lyricism, never afraid to get personal about his past while maintaining a charm and sense of humour, making his music equally fun and emotional. Brooklyn as fuck in attitude and a lyrical marvel on the mic, El-P is without doubt one of the greatest white rappers ever.
1. Eminem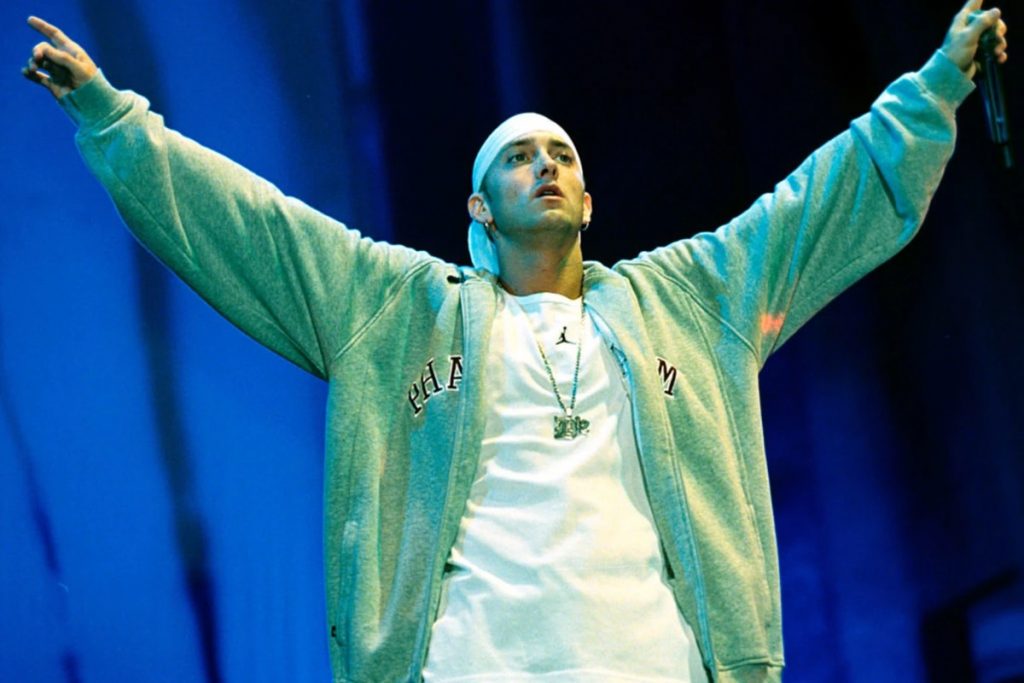 Discography: Infinite (1996), The Slim Shady LP (1999), The Marshall Mathers LP (2000), The Eminem Show (2002), Encore (2004), Relapse (2009), Recovery (2010), The Marshall Mathers LP 2 (2013), Revival (2017), Kamikaze (2018), Music to Be Murdered By (2020)
There should simply be no debate about Eminem being one of the greatest rappers of all time, let alone the best white rapper ever. With a knack for rhyming, limitless flows, and one of the most bombastic and rageful deliveries in rap music, he's an incredibly well-rounded rapper. From his early classics The Slim Shady LP and The Marshall Mathers LP to his work today, he's proven himself a legend with the skill to justify his incredible success.
The post The Top 25 Best White Rappers of All Time appeared first on Beats, Rhymes & Lists.